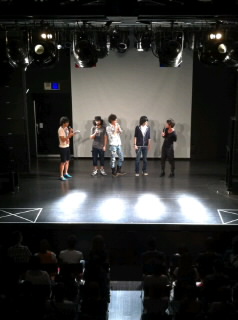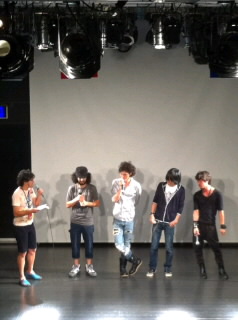 Film Live @ Osaka has ended safely.
Doing something like live commentary was a first for them so there was some confusion, too, in the beginning, but I hope you enjoyed hearing stories you won't get to hear anywhere else. Thank you to everyone who joined us for such a long time.
The pictures are from during the question corner. It was dark when they were doing commentary, so I don't have pictures of that. Sorry.