「9/9 @ Kyushu, 9mm Day」
This year's 9mm Day is a continuation to 2009/9/9… we got three 9's lined up!
9/9.9 (Kyu)shu!!!!
First up, some live pictures!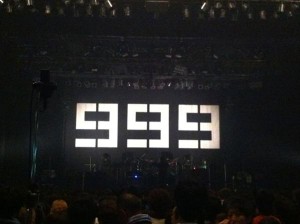 The venue before the show!
The backdrop is the "999" from Budokan!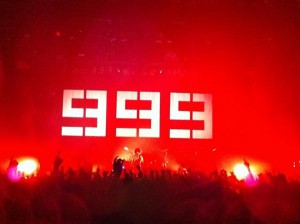 Together with the SE… everything turns an eerie red. The show's about to start~.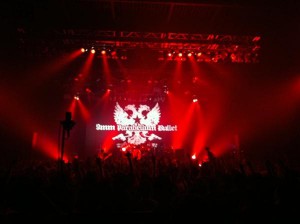 The backdrop changed with the first song, "Survive"…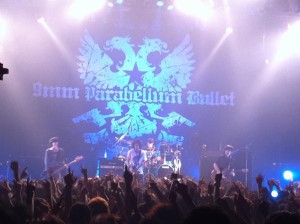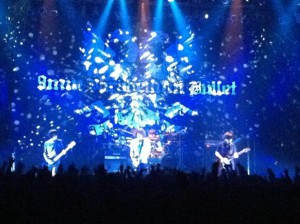 The illumination during "Hoshi ni Negai wo" was lovely.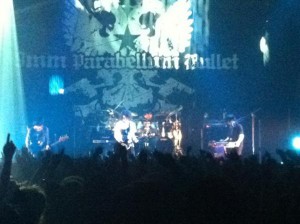 9mm Day, part 1
Taki on keyboards!!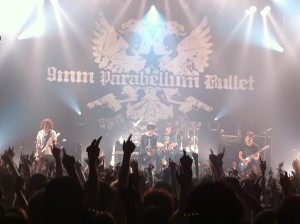 9mm Day, part 2
Changing instruments!!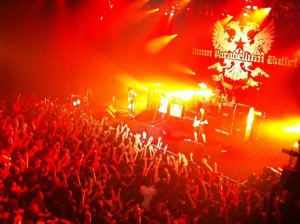 It was a wild 9mm Day. Those of you who attended the show as well as those who weren't able to, if you download the content using the trigger disc and look at the pictures here while listening… everyone is sure to relive the awesomeness that was 9mm Day!!