For the first time in who knows how long, Aucifer are set to make a TV appearance on TBS network's 「BLITZ INDEX」 on June 11th! No info as to what sort of appearance we should expect but seeing that it's a 10-minute slab of airtime, we could possibly be looking at a little talk and — fingers crossed! — a live performance. You can never have too many performances of "Datenshi BLUE."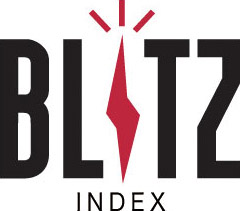 If you're desperate to try and catch this live, you might have luck with KeyHoleTV or freshverse for example, but the quality is going to be pretty lousy. The best livestream I've found is the gundam.eu one but unfortunately it appears to be down for the foreseeable future. If there's any goodness in the world, someone will later put up a good quality version on the ol' Tube or elsewhere.
In any case, for those of you with access to Japanese TV, Aucifer will be on air this Friday – Saturday night at 26:55 – 27:04 Japan time, which of course translates to Saturday 02:55AM – 03:04AM.
In other news, Aucifer are to be featured in the upcoming August issue of the Arena 37°C SPECIAL magazine which goes on sale on June 27th. Meanwhile, you can also catch Rayflower in the June issue of the standard edition of Arena 37°C which is already on sale.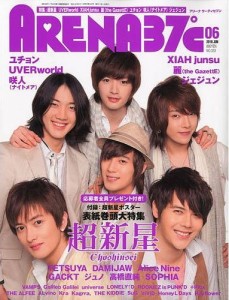 By the way, did any of you hear the Rayflower single? Just as I expected, it's pretty damned good! The riffs on "Uragiri" are gnarly and I kind of dig the vocals. And hey, while we're on the subject of Yuki, Acid Black Cherry are releasing their second cover album "Recreation 2" on June 30th. Apparently they're also releasing their next single "Re:birth" in the near future. No release date on that one yet.
With less than three months to go, we're getting closer to the main event here, folks. As a sign of that, there's several of these little guys starting to pop up on Yahoo.jp auctions: