Λucifer (really) are back!

Things were looking grim after my last post, but I'm very glad to have been proven wrong!
Aucifer now has a new site that promises to open in a bit over a week from now, on April 20th. For now, the site has links to the members' respective sites. Looking pretty snazzy! There's also a mobile version.
Here's a portion of Mayu Shinjo's announcement:
Aucifer 10th anniversary
Finally, they've announced it!
I already wrote about it in a previous blog, but as their website was in preparation and none of the members posted any official statement, a lot of fans must've thought "is it for real?"
However, after lots of fine-tuning, their site is up.
This time, I can announce it loud and clear:
For a limited time, Aucifer are back!
On a related note, and this might just be entirely my imagination (or my limited Japanese skill), but Mayu might be hinting at some possible upcoming Kaikan Phrase activity. Whether she means another game, the manga or even — dare I say it?! — more anime, I know not. But again, this could just be nothing, so take this bit with a grain of salt.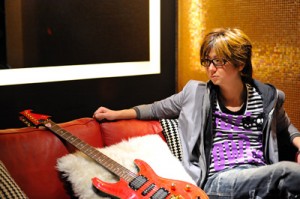 Atsuro, Towa and Santa also posted messages about this on their blogs, all basically just throwing the announcement out there and saying they're looking forward to it. However, there is one thing of importance all of them seem to be saying. I'm sorry to say this to all those hoping for new Aucifer songs (me included!), but for now it appears that it's going to be a live reunion in nature. I'm hoping they change their minds because while I'd love to go catch them live, I don't see that happening.
Ah well,  if nothing else, we can at least hope for a live DVD, right? According to Towa's blog, their rehearsals have already begun. Behold, this is where the magic (supposedly) happens: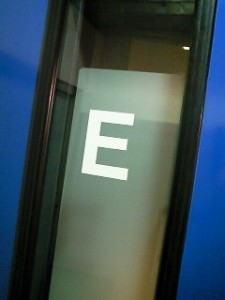 Lastly, TNB Entertainment has also posted an apology on their site, basically saying they're sorry for the wait. I don't know about you guys, but considering the nature of the news they've just given us, I'm alright with forgiving them!