Aucifer are BACK!
Indeed they are! About damn time!
Though the news about this was originally announced a couple of months ago, I only found out about it now. Here's a rough translation of the announcement made by Shinjo Mayu, the mangaka behind Kaikan Phrase that of course gave birth to the real life Aucifer.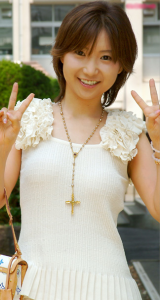 Aucifer's comeback!
"To commemorate their 10th anniversary, Aucifer are finally being revived!
For this 10th anniversary there's a new game being released, a comeback for Aucifer…
As for the rest… it's a secret! (lol)
We're planning various things, so look forward to it!
Details will be found here → http://www.rinne915.com/
You can also see a few old promo pictures at the website of Makoto's new agency here! → http://tnb-j.jp/
The members have had clashing schedules due to various projects, but they've finally made time for their comeback.
By the way, for all of you who don't know…
– Makoto has been doing solo activities.
– Yuki has been a supporting member in Acid Black Cherry, solo project of Janne da Arc's yasu.
– Atsuro has been a supporting member in Shokotan's band.
– Towa and Santa are in a band together, and Towa has also been doing songs for AKB48 ¹.
– Atsuro, too, has been making songs for different artists².
Though their 10th anniversary was actually on September 15th, because of these various individual activities of the members, their return was delayed until now.
But, finally I'm now able to pass on this news to you all.
All the fans, please wait for additional info.
I really want to go see them as well!!
It'd be nice to meet old staff and assistants again.
I'm really looking forward to it!"
¹ The hell? AKB48? This is something even I didn't know!
² Like I've written previously, Atsuro has worked with Hello! Project before. Interesting, it's like Aucifer are in kind of indirect competition with the AKB vs. H!P thing, no?
Mayu's message was posted on November 18th. It shouldn't take much longer until we hear some more news concerning this. Can't wait! I'll try to keep you updated as I hear anything more.