Λucifer have finished their second show of 2012 and have thus entered their "frozen" status yet again. Before I say anything, let me get the bad news out of the way: Makoto has apparently stated on Twitter that the concert this time around will not be released on DVD and, indeed, video cameras were not present at the venue yesterday according to fan reports.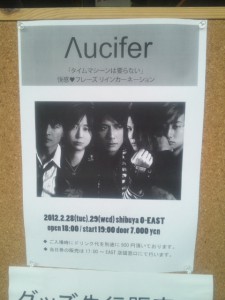 But, on to more positive things. Here are the songs they played last night at the Shibuya O-EAST:
1. LEGEND
2. Datenshi BLUE
3. PLASMAGIC
4. Sekai de Ichiban Kirei na Mono
5. C no Binetsu
6. Silent Melody
7. DUMMY
8. JUNK CITY

Kaikan Phrase screening + talk show (with Mayu Shinjo!)

9. ELEMENTS
10. Jealousy
11. CARNATION CRIME
12. TOKYO Illusion
13. TSUBASA
14. Kono Te no Naka ni
15. Shooting Star
16. Egovision
17. Poker Face
18. LUCY
19. Midnight Crow
20. Time Machine wa Iranai

Encore ①
21. CASTAWAYS
22. See You

Encore ②
23. Datenshi BLUE
The setlist to this three-hour show was largely similar to yesterday's, although with a couple of changes: they replaced LOVE & PAIN and Regret with Kono Te no Naka ni and Shooting Star, respectively. Also in attendance was Kaikan Phrase creator Mayu Shinjo who took part in the mid-set "talk show". Fans were also served some nostalgia through the screening of PV's of select songs as they were playing them on stage (C no Binetsu, JUNK CITY, TOKYO Illusion, LUCY, Datenshi BLUE). The show ended with Λucifer's (and the audience's) usual jump with linked hands.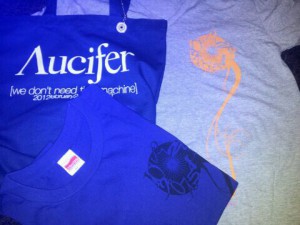 The general consensus among fans seems to be that it was a fantastic show and — seeing as how well they were received — it can't be long until Λucifer un-freezes (melts?!) again.
Here's some picspam. The first one is special as it features Santa, Yukinojo Mori, Makoto, Mayu Shinjo and Shinya from DIR EN GREY.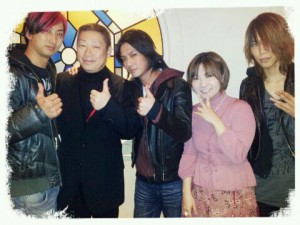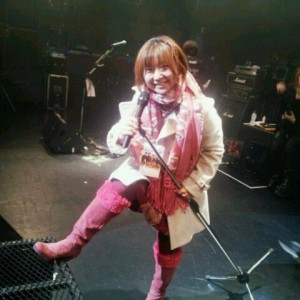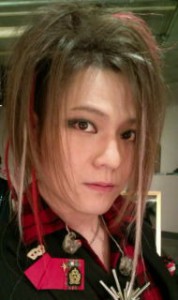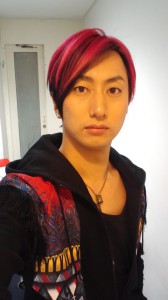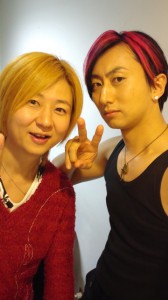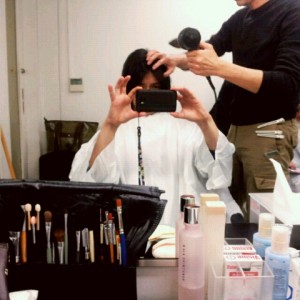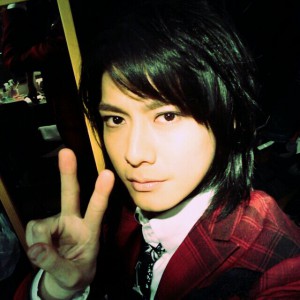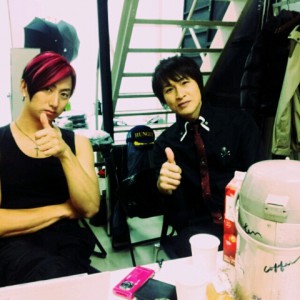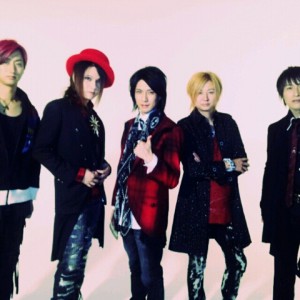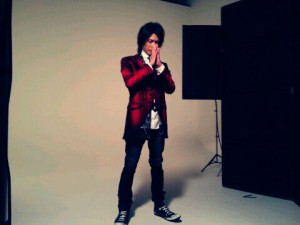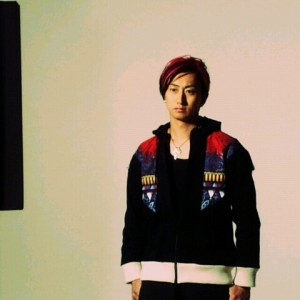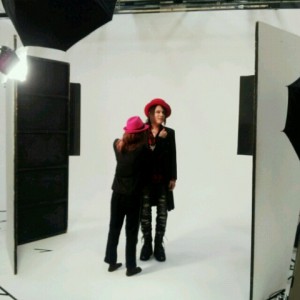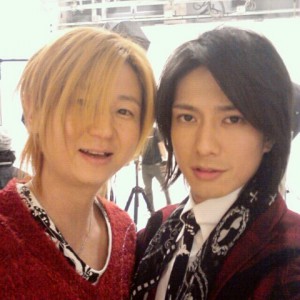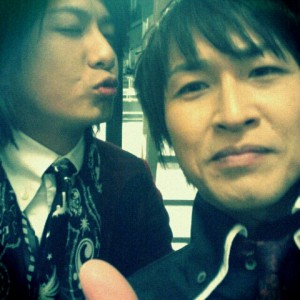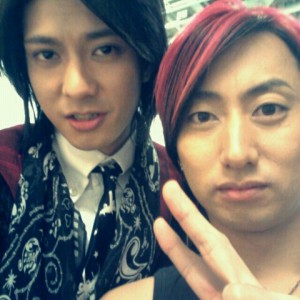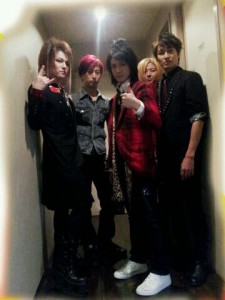 Some twitter comments from fans:
@yun221: I'm glad I got to know everyone in Λucifer! Thank you for creating such lovely songs. (>_<) Λucifer is the most loved and the most important band of my entire life. I'll be looking forward to the next reunion!

@kayo224: Λucifer's show was realllly fun. (*´∀`*) Though I thought I wouldn't remember anything but Datenshi BLUE (laughs), it all came back to me~. Good work on the show. Getting to hear again all the songs I liked in my junior high school days, it was a really happy two days for me. ♪ I have faith that there's going to be a next time, so I'll look forward to it!

@hisuiiro: Good work! Today's show was the best. I was really happy to see the two guitarists playing twin guitar leads after such a long time. As I thought, I realized my love for Λucifer anew. vv

@jda0519totoro: Ah, I love Λucifer too much. I wonder what it is with them… I thought that maybe my feelings would've cooled down already, but like I thought, I still love them. I just love those five. That's what I was thinking as I was watching their show. They will forever remain an important and loved band of mine. I'm glad I got to know Λucifer.
And finally, the post-show thoughts from the band:
Towa: Λucifer's show is over! Thank you very much! It was fun! See you again!?

Yuki: The two days of Λucifer live have ended safely. ヾ(^▽^)ノ To everyone who came, thank you! Today we even got Shinjo-sensei to come as well, so it was more "Kaikan Phrase" than ever! See you later, Λucifer. (*^_^*)

Santa: Our shows yesterday and the day before… to those of you who came or watched us on the net! To those of you who unfortunately couldn't make it! Thank you very much!

Atsuro: I'm home~☆ I have to get up early for rehearsal tomorrow so I couldn't attend the afterparty. (>_<) I wanted to drink with everyone… Nevertheless, it was a very happy two days. I won't forget everyone's smiles. Thank you!!! I'm so happy I decided to work as a newspaper boy in junior high school in order buy a guitar… and I'm so happy I met Λucifer. ☆

Makoto: The last day for Λucifer is over! Thank you for all the many wonderful memories. (^-^)/ We'll still, still, still be back. ♪ Λucifer is the best. ♪ Thank you for the many letters and presents this time, too! ♥ Last night, Yukinojo Mori-san complimented me by saying I'd become a proper adult. ♪ He also complimented my singing. ♪ I'll do my best. ♪ These two days passed by so suddenly, I feel a little sad. ( ; ; ) Λucifer's reunion shows this time around, too, seemed well-received. ♪ But it was so fun, I even dreamt of it later! Us in Λucifer, we swear to reunite again as we set onto our differing journeys. After we've each respectively grown as artists, we'll definitely be back again, so when the time comes, we'll be asking for your support. (^_−)−☆ Off to new adventures… Λ
Until next time…