Λucifer Tokyo 2010/09/01 setlist
Posted on September 5th, 2010 by Henkka


Categories: Blogging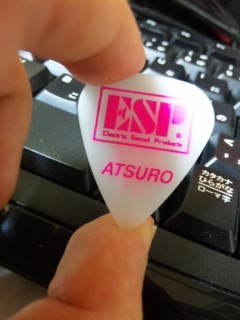 Thank you to 柚葉@水鏡専属メイド on mixi for setlist and picture!
SE: LEGEND

1. Datenshi BLUE
2. CARNATION CRIME
3. Furueru Maguma
-MC-
4. PLASMAGIC
5. Jealousy
6. DUMMY
-MC-
7. TSUBASA
8. TOKYO Illusion
9. LOVE&PAIN
10. Kono Te no Naka ni
―MC―
11. Orange
12. JUNK CITY
13. C no Binetsu
―MC―
14. LUCY
15. Egovision
16. Poker Face
17. LABYRINTH
―MC―
18. Midnight Crow

Encore 1
19. Dakishimeru Hoka ni Nani ga Dekirun darou?
20. Hypersonic Soul
21. CASTAWAYS

Encore 2
22. See You

Encore 3
23. Datenshi BLUE
Almost the same as the previous night with a couple of differences:
They played JUNK CITY like in Osaka (and Nagoya?)
Addition of Dakishimeru Hoka ni Nani ga Dekirun darou? (YES!)
Datenshi BLUE twice. (…why?)
Frustratingly, no Silent Melody. For fucks sake, just what do I need to do to see this song on DVD?