Towa & Santa blog translations 2010/08/26-2010/09/06
Santa's blog 2010/08/26
The first day of Λucifer's 10th anniversary tour at Osaka!
Thanks to the kindness of the fans and the staff, we were able to wrap up the live~Thank you!
However, it was the first time I was using a bit of foundation live..
The foundation as well as my hairspray that were dissolved by sweat really hurt when it entered my eyes! (lol)
We're now busy moving towards Nagoya but,
I'd love it if I could check out the area some more~.
Everyone, let's get excited at our convention of old songs today, too (lol)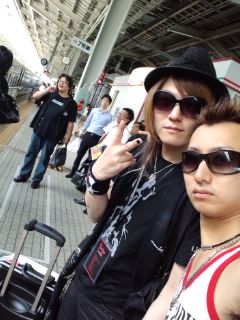 Towa's blog 2010/08/26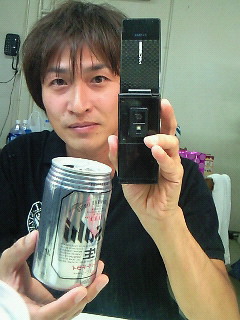 Λucifer reunion tour at Nagoya has come to its end!
Thanks to everyone who came!
All that's left is Tokyo!
This is me again in the dressing room with a cold one!
Santa's blog 2010/08/27
As Λucifer was able to safely finish up at Nagoya, we're now heading towards BLITZ~
Or rather, we're returning home, but anyways! (lol)
It was good watching a movie yesterday while commuting so the boredom never set in~.
Wasn't the MC by Makoto & Akkun at Nagoya and Osaka basically about this movie?
…Let's have high expectations for Akasaka as well! (lol)
Towa's blog 2010/08/30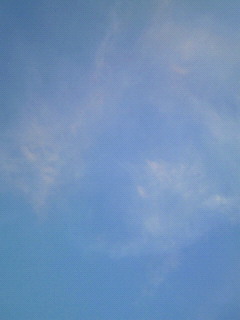 Tomorrow it's Λucifer reunion tour at Akasaka!
It really came in the blink of an eye!
Let's have fun tomorrow!
The picture for some reason is today's sky!
Towa's blog 2010/08/31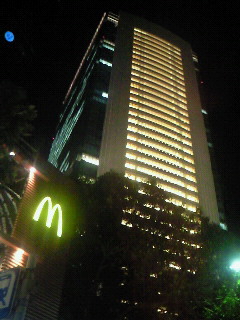 First day of Λucifer at Akasaka over!
Thank you very much to everyone who came!
Best regards for the final day, too!
Santa's blog 2010/09/01
Another day over~!
Thanks everyone!
It was a fun live~
Tomorrow's the  last one in Japan!
Let's enjoy ourselves to the fullest eh~ Also, the filming crew for the DVD is coming tomorrow so please give it your all! (lol)
Today I'm just having a non-alcoholic beer by myself~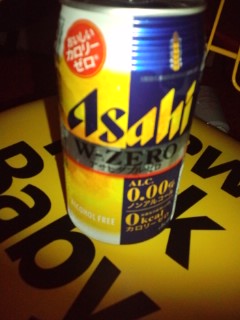 Towa's blog 2010/09/01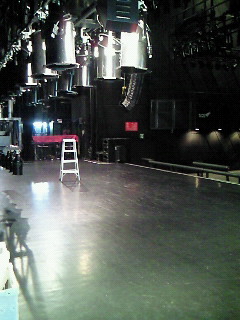 Λucifer's domestic reunion tour is over!
Thank you very much to everyone who came!
Also a huge thank you to the staff!
It'd be nice if we were able to do this again sometime! Well, there's still Thai left though!
We'll be freezing (activities) after that!
Really, thank you very much!
It was fun!
Towa's blog 2010/09/02
The word "freeze" which suddenly came about in yesterday's blog probably left some people who didn't come to the last Tokyo show wondering what it was all about, so I'll explain just in case now.
In the last MC, I said,
"As the reunion comes to its end, that also means re-dissolution… It was by the leader's as well as everyone's own decision that Λucifer are freezing activites again."
Well, that's the explanation for now…
Well then, today's picture is the evening sky from when I was running.
I'll keep on running~
Santa's blog 2010/09/06
To those of you who came to Λucifer's 10th anniversary commemoration live in Osaka, Nagoya, Akasaka.
The tour ended yesterday at Akasaka.
To all of those who came to the venue, and those of you who cheered us on from home. Seriously, thank you very much.
How Λucifer came into being is like you already know,
At first it was born from Shinjo Mayu's manga,
The manga was turned into an anime,
From the anime, the real thing's "design" was realized.
Thinking back now, because it's a band that was put together,
It's not just the five of us members — the office staff, recording staff, tour staff all contributed with various ideas. Though we sometimes quarreled, we started working as one trying to figure out the ideal way to work with the band, and I think we were finally able to bring Λucifer to life. And then, thanks to the fans who started supporting that creation called "Λucifer" (Note: what Santa literally says here is 'that flower vase called "Λucifer" was filled with flowers by you fans…' I swear, I'm not making this up!), we were able to become very successful and have lots of activities…
Λucifer isn't just the five of us.
Λucifer is all the staff, all the fans and everyone else who participated in making Λucifer happen.
This time with Λucifer's reunion live, we had high expectations as well as anxiety about it. It's been seven years since then. The pace at which our fans were living — going to university, finding employment — I knew that had changed, so honestly I had anxiety about if anyone would come see us.
As I was worrying about things like that, I later came to know that the chief behind this production had said that if by any chance the worst happens and not even one person comes to see us, he'd be taking responsibility for it all.
Even under such dangerous circumstances, Japan's specialists in music production cheerfully came to help us out.
And then, when we jokingly said in the rehearsals
"Shall we give our all~?!" "Nope!"
As we were having that conversation,
"Stop saying things like that."
we got told that by the person responsible for PA…
Seriously, even though it was said in jest, I said something I shouldn't have. It's inexcusable.
Embarrassing…
Somehow I'm really filled with emotion right now. As I'm writing this, tears are coming out. Really, thank you so much everyone.
Visual kei? Idols?… is what you often hear Λucifer being referred to as, but
So far, to me it doesn't feel like we're visual kei. Idols? Not quite there, either… I don't quite know where I stand on this, but I again felt this same feeling.
Λucifer aren't visual kei nor  idols.
Λucifer are quite simply Λucifer, nothing more, nothing less.
We worked as one with specialists in Japan's music industry, and together with all the fans created what we are today, a band that jumped into existence from an anime! Is there something wrong with that??… that's how I feel about it.
It's seven years since the break-up, and something that I back then never imagined would happen again, happened… we saw a new light.
Thank you.
It'd be nice to get together again sometime.
Everyone in the Λucifer family, all together now!!
(Note: in English:) Thank you Λucifer's family

And there you have it. Sigh…

Next up from me, translations of the Thai rehearsals. Probably Atsuro/Yuki twitter translations after that. It'll be only after the actual show at Bangkok has already happened, though… sorry!