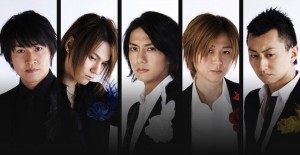 As you can see, the site is finally up. A couple of minutes early, might I add! I was waiting for the countdown timer to get down to zero just for the hell of it, but it opened around five minutes early. Boo!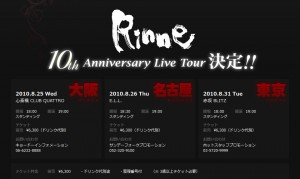 The main news here is that they've announced the Rinne ("Death and Rebirth") 10th Anniversary Live Tour consisting (so far?) of three shows:
08/25 @ Shinsaibashi CLUB QUATTRO, Osaka
08/26 @ E.L.L., Nagoya
08/31 @ Akasaka BLITZ, Tokyo
Tickets to all shows can be bought here and are priced ¥6,300 (~$68).
After you're done with your refresher course on the members' blood types, there's a contact form that encourages you to send messages of support to the band. It's simple enough to figure out, but for the nihongo-challenged, here's how you send in your message: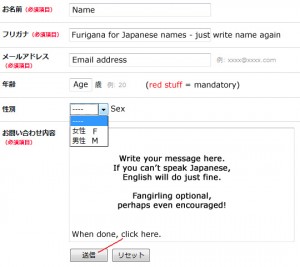 Finally, a tidbit from Towa's blog: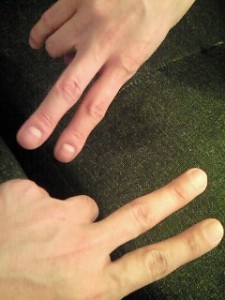 Aucifer were on today's Sponichi with a brief history and notice of their reunion, including a quote from Makoto saying he wants to stand on stage again and get together with the members as well as the fans. As for the fingers, that'd be Makoto and Towa. I'm guessing Makoto's are the girly ones. Those two will be on net radio livecast today from 11 P.M. Japan time, so be sure to tune in if you can.
That'd be all for now. Lastly, look at this bitchin' promo picture!