Towa's blog 2010/09/09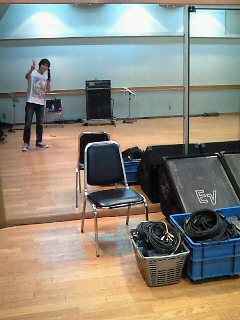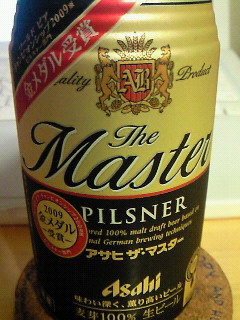 Today it was rehearsals for Λucifer's performance in Thailand.
Today we also said farewell to the staff who were with us on this tour… really, thank you very much!
Then, I contemplated on it for a long time, but I ended up calming myself with a beer after all.
Ah man, I still love the taste of beer…
Oh, but it's not like I'm a drunkard or anything…
Santa's blog 2010/09/09
The rehearsals for the Thai performance have begun.
Although it was just a while ago, this is the first time everyone's together again since then, so it took some time to say hello.. (^o^)
It's been eight days since BLITZ so of course we hadn't forgotten about each other. That's a relief (lol)
When the rehearsal ended, we went to have horumon~
I wonder why horumon's so good..
However, it feels like when you see how it's made, you absolutely don't want to eat it anymore. (sweatdrop)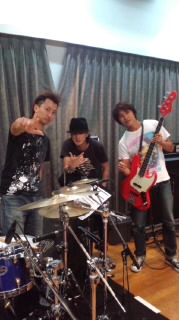 Towa's blog 2010/09/15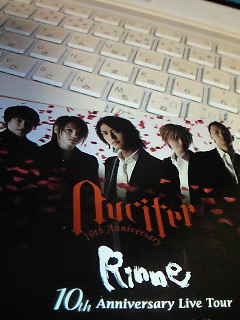 'Tis Λucifer's debut day today.
Though the Thai performance still remains for the 10th anniversary tour, it's already the 11th anniversary!
In any case, it's a joyous day!
Λucifer's last rehearsal has ended, too!
Then, after rehearsal we had ramen with Akkun and cameraman Uecchi!
Now then, only the Thai performance left!
Santa's blog 2010/09/18
Heading towards Thailand, continued
As we're heading towards Thailand, we've finished with our last rehearsal ^^
Now it's just…..
Getting to Thailand safely and doing the live~!!!
Today in preparation for the live….
It's maintenance of the mane (lol)
I cut the sides a little too close than normal!!!!
It should be just right on the day we get to Thailand (lol)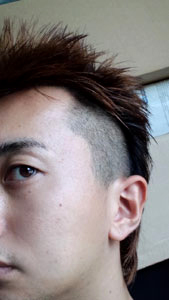 Towa's blog 2010/09/23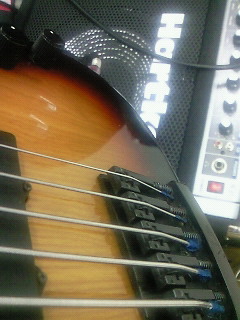 From tomorrow I'm going to Thailand~
The other members aside from me landed there safely today.
I had WeiWei's erhu classroom recital's rehearsal today, so I'll be going one day later.
I haven't been on an airplane alone before, so I'm feeling a little bit uneasy!
Towa's blog 2010/09/24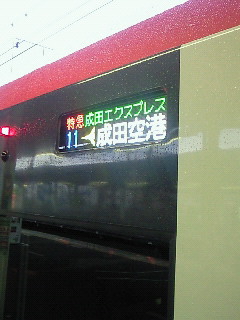 For now I'm heading towards Narita Airport!
Narita sure is far…
Towa's blog 2010/09/24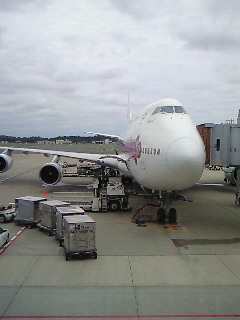 It seems I'll be getting on this guy.
Well then, I'll be going now!
Towa's blog 2010/09/24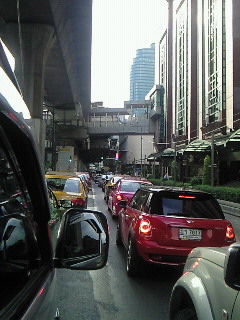 I've arrived in Thailand.
I'm in the car that picked me up but there seems to be lots of traffic!
I'll be joining up with the other members soon!
Towa's blog 2010/09/25
Now then, today it's Λucifer's reformation live's last day!
In this picture's a Thai kitty cat I met by chance while running!
I'll do my best on this last day!
Best regards to all of you Thai fans!
And the fans in Japan, please cheer us on from there!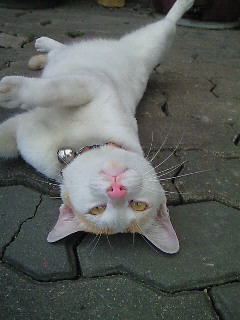 Towa's blog 2010/09/26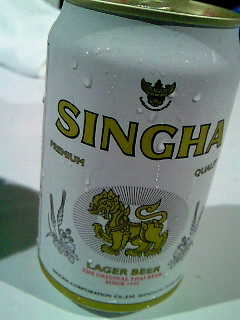 Thai performance over!
All the Thais, everyone in Japan who cheered us on, the staff, the members, thank you!
Thanks for the good work!
It's over…
Towa's blog 2010/09/26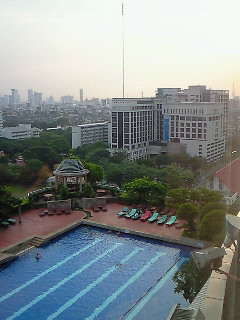 The fan meeting we had with all the Thai fans is now over, too, which means all our work as Λucifer is done.
Maybe I'll take it easy for a while…
The picture is the scenery from the hotel.
Towa's blog 2010/09/27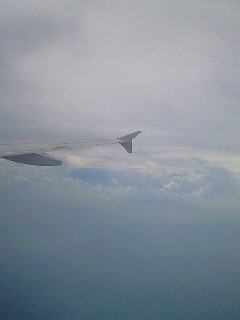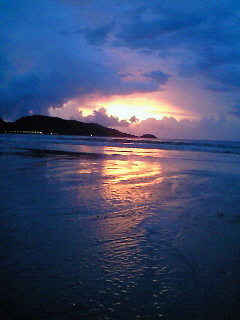 We took a one-hour flight from Bangkok to Phuket Island!
I'm having a bit of a late, short summer vacation with the company president!
But, it's pouring down with rain!
When it's rainy season, it really rains huh…
The evening sky was beautiful when it stopped raining for a bit…
Towa's blog 2010/09/28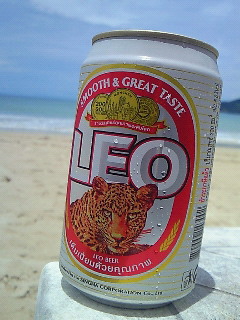 The weather today isn't perfect, but it's quite alright!
The hotel is only a 5-second walk away from the sea, so I'm at the beach now~ (Note: This is a pun. Towa's radio show is called "Umi Made Toho 5fun" ("A 5-minute walk to the beach"). Here he says "Umi Made Toho 5byou" ("A 5-second walk to the beach").)
Towa's blog 2010/09/29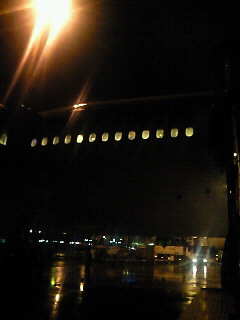 I'm departing from Thailand.
Goodbye, Thailand.
Thank you, Thailand!
Santa's blog 2010/09/29
Λucifer's 10th anniversary commemoration reunion domestic tour took place in August on the Osaka, Nagoya, Akasaka area.
At last, the Thai performance has also finished.
I'm presenting you with a picture diary of Thailand.. (lol)
1st day
Finally, we got inside the plane headed to Thailand… we were on the runway…
But…
Because of strong winds, we had to wait inside the plane for an hour and a half…. (sweatdrop)
Seriously…. I had a hard time keeping calm and was about to chicken out during that time….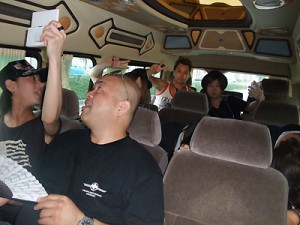 Arrival to Thailand~ As we were in the car, I got excited for a bit (lol)
The next day's newspaper↓ Nestor… is leading!! (lol) (Note: absolutely no idea who this guy is…)
It's the same kind of thing when Hollywood stars or something come to Japan but~
When standing side by side with Nestor… he definitely stands out more (lol)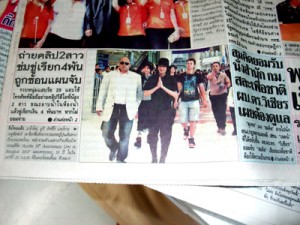 2nd day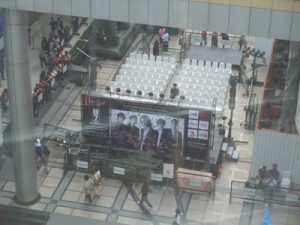 An event at the side of a shopping center!!!!!
It looked like there were maybe a little less than 1000 people there~…. A lot of people came to see us.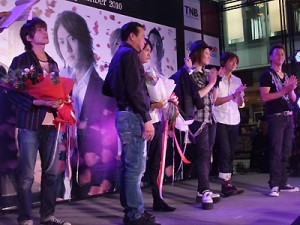 TOWA joined up with us just before this.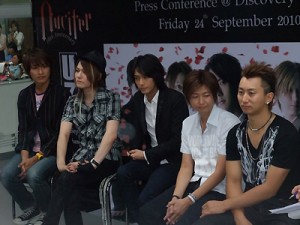 After an event there was a press conference~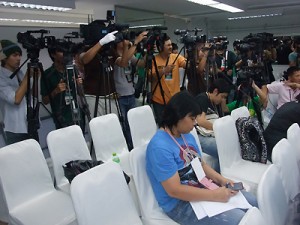 Lots of cameras, too^^
After that, we had a rehearsal at the the venue at around 12 o'clock (2 o'clock Japan time)
3rd day
Finally, the live!!!!!!!!
First… a rehearsal↓
The venue was… kind of like a little martial arts hall.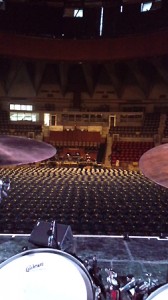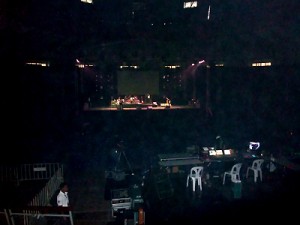 The sound engineer Takama who's been with Λucifer since we were active gave us a nice sound today, too.
I'm really glad he wasn't busy with GLAY this time~~..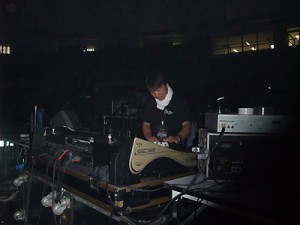 3rd day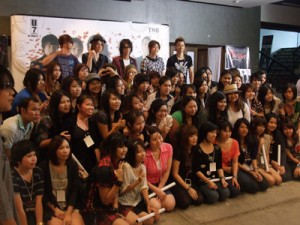 Fan meeting~~~~~~~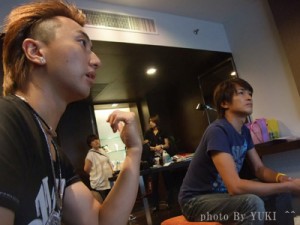 And then an interview for the photobook!!!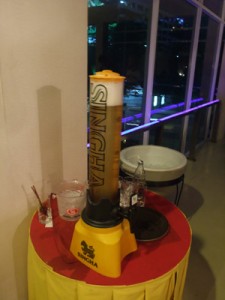 Wrap-up partyー~~~~~~~~~~!!!
We received delicious beer from SHINGHA.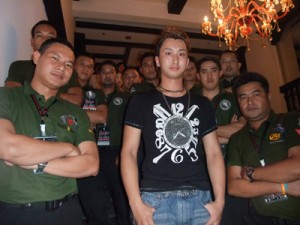 With all the bodyguards who protected me during this trip!!!!!!!!! (lol)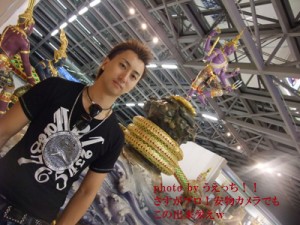 Translation of text in the photo: Photo by Uecchi!! As expected of a pro! Although it's a cheap camera, I got this kind of a result (lol)
And then we returned to Japan~~~~~~~~~~~~~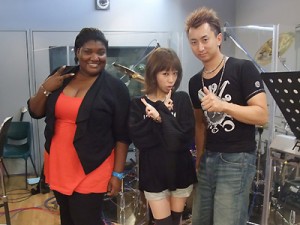 Arrival in Japan~~!!
Got together immediately with the Miliyah team ^^
Didn't even have time to change clothes… sorry for wearing the same attire (lol)