Minuano is the solo project of Ogata Takero, who you may know as a frequent collaborator of Lamp. On their Facebook page, they are musically described as Brazilian Popular Music, city pop, soft rock, and crossover. Minuano's third album — their best one to date, if I may say so — was released in August 2019. Like the first two albums, it features Lamp's Sakakibara Kaori on vocals.
Below, you will find two translations related to Chou ni Naru Yume wo Mita (English title: Butterfly Dream). First, here is an interview with Mr. Ogata originally posted on WebVANDA.
Original interview & text: Uchi Takahide (Japanese text)
English translation: Henkka
Minuano/Ogata Takero on the web: Facebook, Twitter, blog, YouTube, SoundCloud
You can buy Minuano's music, both physically and digitally, on Bandcamp.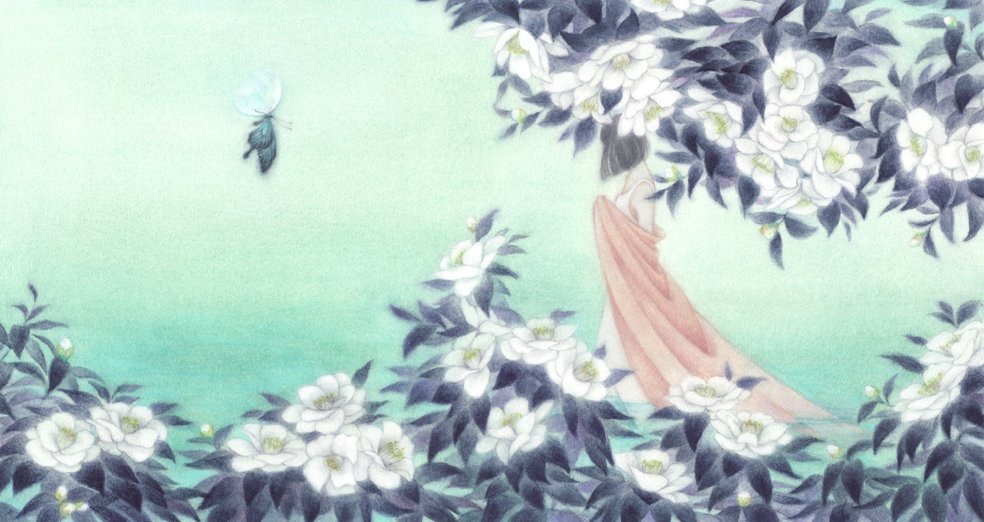 Nine years after their second album, 2010's Aru Haru no Koibito, Minuano — solo unit of percussionist Ogata Takero — is releasing its third album, Chou ni Naru Yume wo Mita, on August 11th.

Their first album, Love Logic (2009), as well as Aru Haru no Koibito were both works incorporating the essence of 70s/80's Brazilian music and jazz, and yet sublimating it into pop. But on this release, Ogata's personality and imagination have reached new heights as the album goes on to achieve a kind of conceptual whole. Featuring vocalist Sakakibara Kaori of Lamp — who released their eighth album, Kanojo no Tokei, last year — ardent fans have surely been waiting impatiently for this album.

Their approach towards creating pop music that has echoes of Brazilian music and is yet simultaneously genre-less is something that bears similarities to GUIRO, whose latest release, A MEZZANINE, received a nationwide release last month. The incorporation of so many different musical elements ensures that the listener never gets bored of them. Now, nine years after their previous release, I present to you an interview with Mr. Ogata.
— First of all, congratulations on the release of your third album, Chou ni Naru Yume wo Mita. It has been nine years since your previous release, Aru Haru no Koibito. Could you catch us up on what happened during that time? Also, when did you begin writing songs and getting into the pre-production of this release?
Ogata Takero: Thank you. In terms of pre-production, I first started after the release of the second album, in around 2011. However, I was having trouble writing it, and when I did manage to write something I often wasn't happy with the results, so I ended up throwing away about half of everything I wrote. Thus, with the exception of a couple of songs, I believe the majority of the album was written after 2015.
Recently, I have been touring with Lamp and devoting myself to other projects, but even so for the past nine years it felt like I was spending every waking minute thinking about this album. In any case, time has just flown by.
— I can understand not being happy with the songs you've written, but hearing that you threw away half the material you wrote says something about just how self-critical you can be of your work. Which of the songs on the album did you write when you first began pre-production in 2011? The soft rock-influenced "Ryuusei Kitan" feels like it still has that taste of the previous albums. Also, the lead track and focal point of the album, "Owari ni Nai Kisetsu" — when was this song written?
Ogata: The three songs that were already basically in their finished form in 2011 were "Shinkirou," "Mayonaka no Lounge," and "Natsu no Gen'ei." Also, I wrote the prototype for the song that would later become "Kikaijikake no Heart no Tame no Fukanzen na Gikyoku" in around 2013. So those were the songs that I finished writing relatively quickly. I believe I wrote "Owari no Nai Kisetsu" in 2016 or 2017, and "Ryuusei Kitan" a little bit before that.
— Having now heard the album, my first impression of it when compared to the past two releases is that it's very conceptual, and that it's sprinkled with intricate song developments and arrangements. It's organized like a musical suite, and it feels like the album as a whole is one complete work. Were you writing the songs while intending to give it this kind of a concept as an album?
Ogata: I'm sorry to give you such a boring answer, but writing one song after the other is really all I could manage. The truth is that the album ended up taking the form it did through me simply repeating that cycle — I wasn't in the right headspace to even think about maybe aiming for a concept of some kind. Had I been doing that, I'm sure it would've taken a more cohesive form. But really, it felt like I was randomly throwing paint at the wall and it just happened to become a self-portrait by chance. That's how spontaneous of a process it was for me.
One thing I could perhaps say is that I put a lot of thought into the song order. It feels like every song on the album is placed exactly where it should be; the only place it could've been placed. I'm not sure if it's right for me to say so myself, but that was the product of me really racking my brains, going over all sorts of considerations. It's difficult to explain in words.
— I see. So that sense of the album being a conceptual whole was the result of something akin to action painting. But looking back on it now, maybe it was actually necessary. I mean, you described it as if you had been assembling a jigsaw puzzle with the track order. Maybe that was an essential part of the album creation process — a process it was enjoyable to agonize over, perhaps?
Ogata: That's one way to put it. But on the other hand, since I spent so much time on it that it almost happened automatically, you could also say that I hardly even agonized over it at all. However, because the track order ended up becoming something out of the norm — in the sense that I didn't put the "obvious" album opener as the first song and such — I kept worrying until the very end as to whether this was really the correct song order. Still, rather than doing the "sensible thing," I chose to allow things to unfold naturally instead.
— Sakakibara Kaori of Lamp — a group who you are a supporting member of — is a featured vocalist in this unit, and just as on past releases you used many of the same supporting musicians, too. While the songwriters and arrangers are obviously different, how do you differentiate between the Lamp sound and your own?

Ogata: I have no wish to try and differentiate or distinguish between the two — on the contrary, I might say my desire to close in on their spirit has become even stronger. Because, in listening to the recordings and then touring and performing live with Lamp, I always realize how I wasn't able to truly capture the essence of Lamp. But leaving that sort of idealism aside and speaking purely in technical terms, one can only create something that is unique to that individual since it goes through their own, personal filter. I would think that is something which no one can control about themselves.
In any case, at the present time there are only a select few people who get to perform in support of Lamp. As I just happen to be one of the people who get to be in such a stimulating environment, I very much consider myself to be blessed. Taking in both the similarities and the differences in the fruits of my labor… I suppose whether one finds those fruits to taste "sweet" or "sour" depends on the listener. But certainly the seeds of those fruits came from me being in this situation — that is, in this rare position that gives me access to constant inspiration.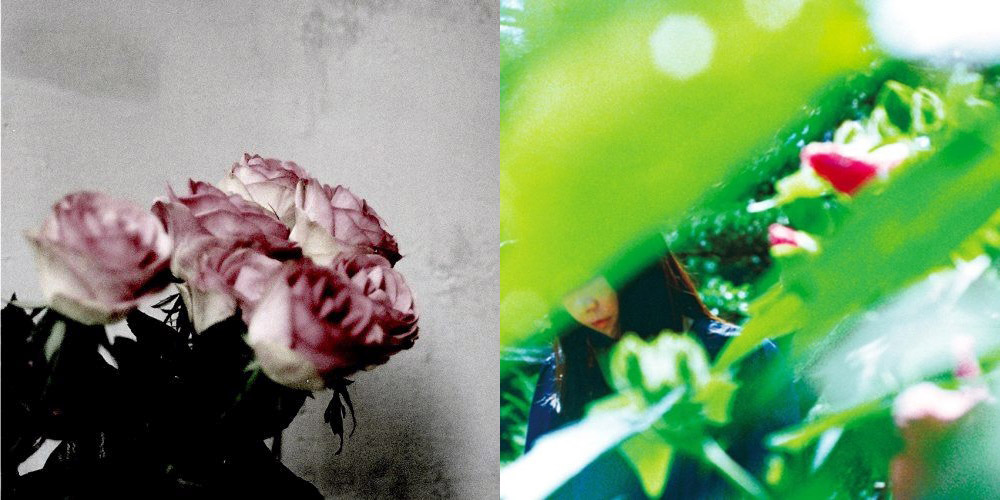 — In the time between Aru Haru no Koibito and Chou ni Naru Yume wo Mita, Lamp put four releases: Hachigatsu no Shijou (2010), Tokyo Utopia Tsuushin (2011), Yume (2014), and Kanojo no Tokei (2018). What specific things about these releases inspired you?
Ogata: Rather than talking about those albums individually, I'm going to give you a more general answer. All of their albums have that certain brand of "pop" about them. It's the kind of pop that speaks to the listener's heart, but at the same time it incorporates this complete freedom and complexity in its expression… And yet, it doesn't feel difficult to understand. Looking back, while there have been certain changes in their material, as a whole I have always gotten that impression from their music, from their early years up to the present day. Maintaining that balance between richness of expression and that pop essence is a theme that has been playing in my mind basso continuo — and not just for the past nine years, but always. I think that's the best way I could put it.
— In the early 90's, you were involved in the club scene as a member of Spiritual Vibes. It's almost as if you were able to predict the near-future in how you blended Latin jazz, Brazilian music, and pop. Seeing the recent neo-city pop movement and the many bands displaying a more genre-less, varied musicality, how do you feel about today's music scene as a whole?
Ogata: I was involved with Spiritual Vibes only as a performer so I wasn't directly at the core of its creation process. But in any case, even if it was a somewhat deformed version of it because it was in the club context, our version of jazz and Brazilian music did earn us some amount of popularity. Being witness to such a time and place was a very valuable experience for me, and the intuition I gained from it was indeed what marked my personal starting point. However, on a more broader scale, how all of that affected the music scene that was to come is something I do not know — I'm only saying it was a valuable experience for me personally.
That's how personal my stance towards music is, and so I am equally as unequipped to talk about the current music scene aside from my own experiences. While I haven't perhaps studied the matter enough, rather than the developments and trends of the scene, I'm more interested in exploring where I'm at right now; how I personally feel in this moment. That's the only thing that fascinates me. The object of that could be the movie I saw yesterday, or the scenery I see from the train window today, or maybe my regrets about the past or my worries about the future, or anything else. What I'm saying is: I feel this way about everything, not just music.
In that sense, I have a certain psychological distance to society, including the music scene. It's like I choose to live all by myself within this parallel universe that I've constructed within me. To the average person, that might not seem like a desirable set of circumstances. But I would say that this album came in a large part directly from that imaginary realm.
— Please tell us a little bit about the recording of the album.
Ogata: Sorry to give you a textbook answer, but I really enjoyed interacting with all of the musicians involved. Although, with that said, we only had limited time to spend in recording which made me a bit panicky, and this meant I didn't have the composure to really sit down and talk properly with anyone. But instead, they made up for it by answering my questions through sound — it was mostly that sort of non-verbal communication.
Among the participating musicians, there were people I see around often, and people I hadn't seen in a while. People I knew from long ago but who I previously hadn't worked with in this sort of capacity, and people who had been introduced to me who I was now meeting for the first time thanks to this project. Every single one of them was an excellent musician — I could just leave them at it all by themselves and they would give me a good performance of their own accord, expanding on the songs. They would secretly try to cover for my personal shortcomings. It made me think to myself — as if it didn't even concern me in any way — "man, musicians and engineers really are something else."
With the classical instrumentalists especially, because I would think they usually play their instruments in a different context than us so-called "band men," they always make me a little nervous. But here, it was almost like they had all agreed beforehand to be as cordial and as precise as possible with their explanations, and of course they gave their all with their performances as well. These sorts of close encounters with people from different genres is something I seldom experience outside of recording, so looking back on it now, it really was a fulfilling time for me. It would be an exaggeration for me to say I "miss it," but even now I do feel something along those lines.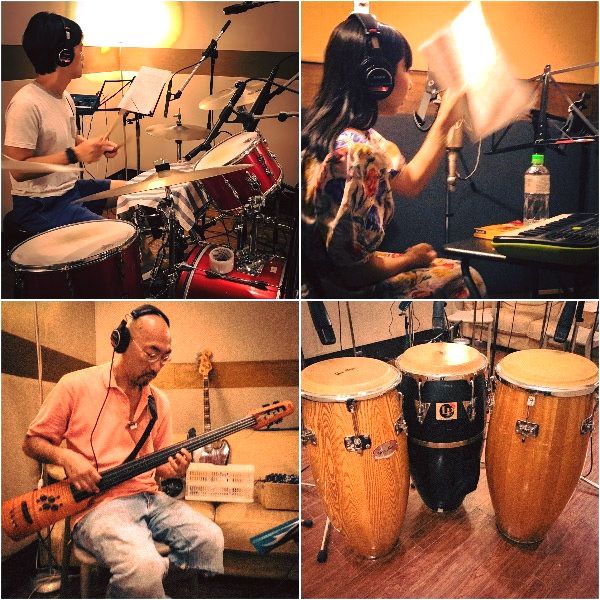 — Please name ten songs that you were listening to while working on this release.
Ogata: As the album was such a long time coming, the music I listened to kept changing, too. So I'm just going to list songs that I was listening to a lot at a certain point during this 9-year period, or songs that just otherwise left an impression on me. A lot of it is not pop music so it might be difficult to find direct influences between these songs and this new album. Moreover, I have not included in this list any songs that I was already familiar with and constantly listening to before I began creating this album.
1. Fred Hersch – "At The Close Of The Day"
From In Amsterdam: Live At The Bimhuis (2006)
(Different version included in the Spotify playlist below.)

2. Dani Gurgel – "Depois"
From Agora – Dani Gurgel E Novos Compositores (2009)

3. Fabian Almazan & Rhizome – "Alcanza Suite: I. Vida Absurda y Bella"
From Alcanza (2017)

4. Jon Hopkins – "Candles"
From Monsters (Original Motion Picture Soundtrack) (2010)

5. Michael Franks – "When The Cookie Jar Is Empty"
From Burchfield Nines (1978)

6. Francis Hime – "Atrás Da Porta"
From Francis Hime (1973)
(Different version included in the Spotify playlist below.)

7. Kurt Rosenwinkel – "Gamma Band"
From Star of Jupiter (2012)

8. Brian Eno & Harold Budd – "First Light"
From Ambient 2 The Plateaux Of Mirror (1980)

9. Allan Holdsworth – "Tokyo Dream"
From Road Games (1983)

10. Jóhann Jóhannsson – "Heptapod B"
From Arrival (Original Motion Picture Soundtrack) (2016)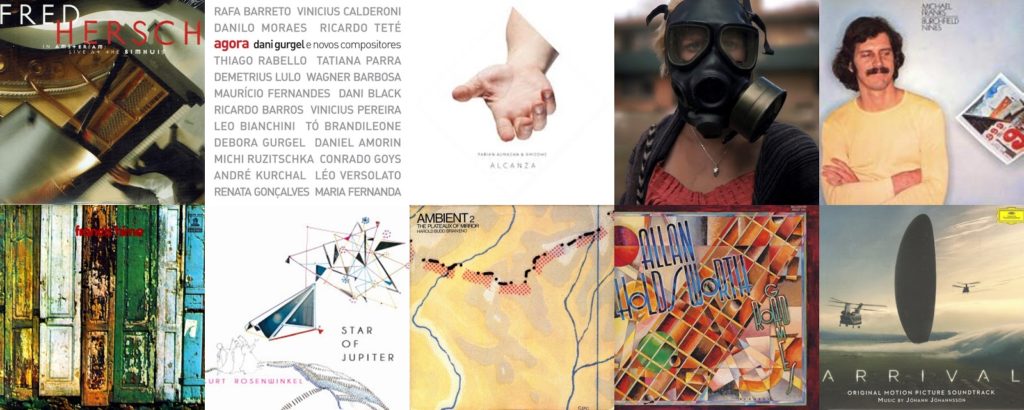 — Finally, please give us your sales pitch for Chou ni Naru Yume wo Mita.
Ogata: Earlier you told me how the album seemed conceptual to you, and I said that it became that way through coincidence. But regardless of how it happened, I certainly do feel that it's an album that makes you feel something when you listen to it as a whole.
While this runs counter to how the custom of listening to albums in their entirety has faded in modern times, I would claim that if you listen to this album once — in full — you will experience something new. Because that is how the true characteristics of the album become obvious. I do believe so. With this work, the album itself is not the chemical reaction — it's merely the catalyst, as the listeners all become the protagonist and they feel something; something that was already hidden somewhere deep within themselves. That is the sort of landscape and narrative I tried to envision here.
---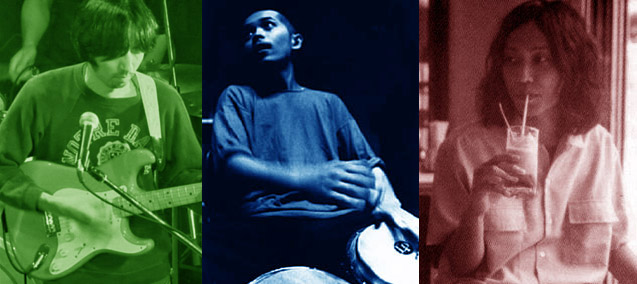 Minuano Time Travel

Next, here is a discussion between Ogata Takero (Minuano), Kadoya Hirohide (Uwanosora), and Someya Taiyo (Lamp). It was included in a special booklet that came with the album.
Original text: Someya Taiyo
English translation: Henkka
Lamp on the web: website, label, blog, Facebook, Twitter, YouTube, SoundCloud, Instagram
Uwanosora on the web: website, Instagram, Twitter (Kadoya), Twitter (Iemoto)
Something that both Ogata and Kadoya have in common is their unwavering stance towards creating, which has its roots in their pioneers' love and respect with which they treated music. Now, in the year 2019, when it can be difficult for major and indie artists alike to put together the necessary production budgets, these two nevertheless devote themselves to pursuing music, fully knowing it could put them in the red, personally shouldering the expenses themselves as they continue releasing full albums.

With their one chance at life, they have chosen to create whatever it is they want to create with zero compromise, with passion, integrity, and stubbornness, giving it their all. That's something you could say of the releases of both Minuano as well as Uwanosora.

This day marked the first meeting between Ogata and Kadoya.
Kadoya: Congratulations on the release of your album. This is your third one, right?
Ogata: Yes. I had a deadline when working on the first two so it was all a blur until their release. Also, with the first two albums, because I had to take into consideration how the production costs were being covered by someone, that caused me to hold back in some ways. That was something I regretted doing, and so with this album I decided to take care of the whole production myself.
Kadoya: Oh, I see.
Ogata: And on top of that, the songwriting part of it wasn't going as smoothly as I'd hoped, and as a result, there ended up being a nine-year gap between this album and the one before that. But as the gap has been getting bigger and bigger, I'm afraid that the listeners' expectations, too, have been growing bigger and bigger… That makes me a bit scared. (laughs)
Kadoya: I've been listening to Minuano since your first album, and this one especially gives an impression of being an amazing album. Minuano's whole worldview was already fully realized ever since your debut though.
Ogata: Usually, I would think most people in my position would have started doing pop music from a young age. But in my case, I started very late in the game — it was only after I met Lamp. In that sense, they really influenced my life in a profound way.
Kadoya: I can hear that in Minuano's music.
Ogata: I mean, pop-wise, of course I'd liked Onuki Taeko and similar artists from before. But I was enjoying that kind of thing only as a listener — it never extended as far as me wanting to write songs like that myself. I started helping out with Lamp's recording work since around 2002, and then on a larger scale with their live performances since around 2005, but in my case it takes a long time for me to digest influences like that. The first time it ever took shape was in 2009 with Minuano's first album.
Kadoya: While with Lamp it's like their so-called spiritual foundation is directly connected to all that 60's and 70's music, in Minuano's case it's like you're going through that "Lamp filter" to get there. I find that really interesting. I feel like that's something that has been characteristic of Minuano since your first album.
Ogata: I totally understand what you mean. I feel like that happens all the time even when I'm listening to music myself. I'll be listening to Lo Borges or Beto Guedes, and I'll find myself indirectly being reminded of the Beatles. Or I'll be listening to Wayne Shorter, and I'll be unconsciously thinking of Minas music. You could maybe say that rather than the original, I sympathize more with the music that was inspired by it. There's something interesting about hearing the output of someone who has first interpreted that influence in their own way.
Kadoya: Also, what with it being different composers, I feel like Minuano is more difficult to understand in many ways.
Ogata: My intention is to write pop, but often it just doesn't quite work out that way…
Kadoya: This sort of elaborate pop is something that just doesn't — or can't — be made much, and in that sense I feel it's important that this album was released in 2019. Speaking of which: reading through the credits of the album, you had a crazy number of musicians featured on it. (laughs)
Ogata: I could say the same thing about Uwanosora!
Someya: Both of you are totally irresponsible when it comes to finances — it's like you completely lack that sense of money. But then that's something I really like about you two.
Kadoya: I really sense that in Ogata. Like, "this person just totally wants to make music — he's not looking to profit off of this at all."
Ogata: This isn't the sort of music one should be making if they were looking to make money. (laughs)
Kadoya: You only care about creating this world you've envisioned. It's very much in the spirit of the whole "men's romanticism" thing.
Ogata: Having recently gotten the opportunity of listening to Uwanosora for the first time, I feel like this is in fact true, authentic pop. It makes me doubt whether Minuano even counts as pop at all…
Kadoya: I definitely felt there was a lot of pop on this Minuano album. Like in "Ryuusei Kitan," the bridge that leads into the chorus — that's a melody that wouldn't sound out-of-place even if it was sung by idols. I thought it was interesting how there were things like that in there — things you just don't hear in Lamp's music. I also felt something very Bacharach-esque in this song. It made me think if maybe you play his material…
Ogata: Oh, I love Bacharach. But with this song I wasn't specifically trying to make it sound like him from the beginning. Rather, at some point it had just started sounding like that as I was working on it, and then I just became blatant about it.
Kadoya: I'm someone who always tries intentionally to make my songs sound like something in specific. Also, this song is interesting in the sense that it isn't like the Minuano we'd all known so far. It really leaves an impression when an album has a song that betrays the listener's expectations in a good way like that. It's something I'd really like to try doing myself.
Ogata: When he was listening to the demo, Someya too was saying that any given release should have something that betrays one's expectations.
Someya: Betraying people's expectations is essential, yes. Personally, I feel like "Dance" is the most "un-Minuano-like" song on the album, and in that sense it was the song I was most looking forward to release. Also, at the end of "Dance" when the melody changes and it becomes all relaxed, that's actually my favorite part on the entire album. The whole "sen no me de mitsumenagara…" bit.
Kadoya: I love the conga part that comes right after that. I just love the sound.
Someya: That part I could've done with or without. (laughs) But speaking in terms of expressions you don't hear in Lamp's music, the chorus of "Owari no Nai Kisetsu" feels like something I just wouldn't have the intuition for creating myself.
Ogata: Really? I was actually worried because I felt like that chorus was too much like Lamp!
Someya: That's funny. To me it just sounds very much like you. You'll sometimes have those expressions borrowed from Latin music that I don't often listen to.
Ogata: Well, I'm a percussionist after all — it might be that that kind of expression is just ingrained in me.
Kadoya: I've been told something similar by Someya. Like, how my melody lines apparently have something reminiscent of Japanese kayou. Someya says he couldn't write things like that. But it's just a matter of taste. When I'm doing the Pacific, Latin, minor key stuff, the Japanese kayou feel ends up being there even if I'm not doing it consciously. But anyway, I have the sense needed to see the good in this type of chorus. (laughs)
Someya: What's amazing about you, Kadoya, is how you seem to grasp each song as a whole from all directions — lyrics, song, sound, arrangement, everything. That really shows in Uwanosora's works. Me, I can't do that at all. My ears are always drawn to the sounds alone.
Ogata: I really feel like you also grasp it all in Lamp's music though. I mean, that's something I wasn't thinking about at all before — I only started doing so because of Lamp's influence.
Kadoya: It really does sound like the biggest influence for Minuano was Lamp.
Ogata: That's exactly right. I mean, it was after I got to know Lamp that I first thought, "hey, this type of music can be fun!"
Kadoya: "Soda Sui no Omoide" is the one song on the album where the songwriting and arranging credits are a bit different.
Someya: Right. Ogata's initial programmed demo of the song had a shuffle beat, but I then proposed to him that the track might work better with the kind of rhythm it ultimately ended up having. As I was the person who suggested it, I ended up doing the arrangement and direction for the song. The mental image I had when I first got the idea was Nick Decaro's cover of the Beach Boys' "Caroline, No." It ended up becoming something different though.
Kadoya: Oh, I see.
Ogata: That initial idea of yours and all, I'm very glad I had Someya do this track. I would've never been able to make the song sound like that myself. Also, I just like the transition from "Owari no Nai Kisetsu" to "Soda Sui no Omoide."
Someya: "Suteki na Jikan Ryokou" has a very simple configuration — it's almost like a band sound. I feel like there's not much else on the album that sounds similar to this song.
Ogata: Nagai Yusuke (Lamp) said that was his favorite song. Personally, I feel like it might even be a little too simple.
Kadoya: I was struck by how many hooks this song has. It's like, all the parts where I would personally just play it straight, they're all syncopated. The drums never let up. (laughs) Same thing with the next song as well. I think that's one of your strong suits as an arranger. I feel like that is, in fact, something that makes it sound like Minuano. It's interesting to listen to.
Ogata: Lamp has a lot of hooks, too.
Someya: Oh, I don't know…
Kadoya: You do! (laughs)
Ogata: Through playing with Lamp, I might have gotten intuitively used to playing lots of hooks.
Kadoya: When were you first awakened to music?
Ogata: As a junior high school student, my main focus was listening to music. I was especially into movie soundtracks. I liked John Williams' Star Wars and Jaws, and artists such as Nino Rota and Francis Lai.
Kadoya: Not only can I hear the film music influence, but I also feel a connection to films in each of the songs — like the intro of the first song with its scatting and stuff. I feel like there's a deeper sense of that here than in Lamp's music.
Someya: The album closer, "Mayonaka no Lounge," reminded me of Piero Umiliani. There aren't many songs like this made in Japan.
Kadoya: True. If you were to replace the melody line of the vocals with strings instead, it'd probably sound just like that.
Ogata: Really? I feel like Lamp's music has much more elements like that.
Someya: Looking back, it's true that our works have featured lots of scatting and stuff you might hear in film music. In my case, the biggest influence in terms of film music was the Italian composer Piero Piccioni.
Kadoya: What kinds of other music did you like?
Ogata: Outside of film music, back in junior high school my first exposure to Western music was when I borrowed a Simon & Garfunkel album from a friend. Right around the same time, I also saw a Paul Simon live video on the TV. But more than Paul himself, I was always more fixated on the almost "staff-like" studio musicians that were playing behind him. It ended up being them who really inspired me.
Kadoya: That was also when the whole fusion boom was happening.
Ogata: I suppose genres like that are a big influence on me even today. Like, how the instrumental bit at the end can keep going and going after the song has already ended… Oh, right, and speaking of film music: I felt something very movie-esque in the worldview of the lyrics to Uwanosora's "Inseki no Love Song." I really like how it presented that sense of the universal truth of love in its highest form. Also, I genuinely think the lyrics in your other songs such as "Tori ni Natta You da" and "Gaka to Kaiga" are amazing in how they're written from the point-of-view of something that isn't human, and yet they depict human feelings.
Someya: I hardly pay any attention to the lyrics when listening to music… What kind of a song was "Shima ni Natta You da" again?
Kadoya: You've probably only listened to the album, like, once. (laughs)
Someya: That's not true. I listened to Hidamari quite a bit.
Kadoya: I see. (laughs)
Someya: The thing about you is that it seems like you're constantly living in the world of lyrics. You're always in touch with that world, seeing everything through that sort of a filter. I think that's great. See, I could never write lyrics with such a strong sense of story — although, with that said, I can't write any lyrics as of late.
Ogata: Most pop music in the world has lyrics that are very story-based. The thing I like about Lamp's lyrics is how they don't have a story.
Kadoya: They make you listen to the music.
Ogata: They make you listen to the music, but you can still clearly see the scenery depicted and the feeling is properly conveyed. While the lyrics don't tell you a story, you still get a sense for the cast of characters, and they evoke in the listener these feelings of heartache and transient beauty. No one does that better than Lamp.
Kadoya: The characters that appear in Lamp's lyrics have always been the same two people living in the same city. Those two. Even when the song is different, they're still the same characters, on the same planet, in the same city. Meanwhile, the girl who appears in Minuano's lyrics, she lives in a different city… But with Minuano, too, it feels like it's always the same girl in every song.
Ogata: Huh. I never thought of it that way. Interesting.
Someya: I never think about things like that. That line of thinking is very much like you.
Kadoya: Minuano has a lot of impressionistic lyrics. It's similar to the feeling of balance in Lamp's lyrics.
Ogata: But even if we share the same poetic sentiment, in my case it's like my grasp of it is more thick, sticky, wet… Whereas Someya's perception of it is more "dry."
Kadoya: Yes, I get the nuance of what you mean.
Ogata: But for some strange reason, even though that's how he depicts the scenes, you can still understand the characters' mental state. I really like that. That's not necessarily always the approach you take with Uwanosora, but your songs have made me recognize how there can be positives to lyrics like that, too.
Kadoya: Unlike Someya, in my case I often write the lyrics first. Or, no… Maybe it's about fifty-fifty. What I would always hope to do is to write the lyrics and the melody at the same time.
Someya: I totally get what you mean and I agree that that would be ideal, but for me it's always the music that comes first.
Kadoya: By the way, the album sure does have a peculiar title: Chou ni Naru Yume wo Mita (English: "Butterfly Dream," or literally, "I Had a Dream of Becoming a Butterfly").
Ogata: I entitled it that because of a lyric on the album. It wasn't my initial plan to make a concept album — it was pretty much just an afterthought. As I kept working on it, figuring out the track order and such, it felt like pieces of a puzzle all falling into place. Ultimately, it came to seem like an album for which I'd had a concept for all along.
Kadoya: Of the many vocalists in the world, what made you approach Kaori for the role?
Ogata: When I first heard Lamp, it was Kaori's voice and her lyrics that first impressed me about them. Kaori's singing is so, so good, I never even entertained the idea of asking any other vocalists.
Kadoya: What a pure, cool reason for choosing her. Minuano is such a treat for people who like Kaori's vocals.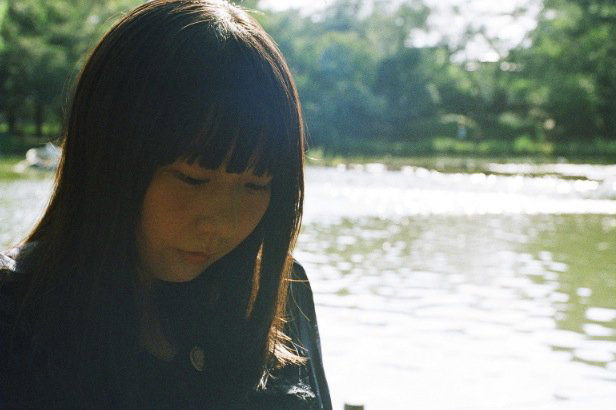 Someya: I have talked about this before, but when it comes to the subject of Kaori's voice and whether it's "good" or "bad," that's actually something I can't objectively judge myself. Maybe because she's always been there…
Ogata: Not even a little bit?
Someya: Not really, no. I mean, I can tell that she has good pitch and stuff like that, sure. But because we decided to form a band the first time we met — without me even having heard her voice yet — just because we had similar tastes… It could be because of that.
Ogata: I do think Kaori is talented. I'm not talking about things like voice projection, long tones, or high-register vocals — I'm saying it in the sense that she can sing with nuance, and if she's singing Brazilian music, she can sing it with the appropriate groove. She's very quick to understand the song she's singing, and she can handle it accordingly. Those are the kinds of things about her that are amazing.
Someya: Kaori has good reflexes.
Ogata: Yes, I'm sure she does. Like, she knows how to handle herself physically. No matter the range in which I write a song, she can sing it.
Someya: She's very capable.
Ogata: We've spoken a lot about how significant Lamp's influence was on me musically, but had I not met Lamp then I also would've never gotten Kaori to sing for Minuano. I wonder what it is with this… strangely tight and yet loose connection between us — Lamp and Minuano. I mean, I know I'm basically just crashing the party so it's not my place to be making a remark like that, but still…
Kadoya: I've tried thinking about what it would be like in a world where Minuano was completely detached from Lamp; if it was a completely separate entity. In a world like that, since the people listening would also consider them as two totally different things, I think they would probably see Minuano as being even more of a sublime, one-of-a-kind, wonderful thing. But Minuano now happens to be in this position where you simply can't completely separate it from Lamp. Not that that's a bad thing. But it would be impossible for Ogata to create something that'd feel like a totally different thing. Production-wise, I mean.
Someya: That is a very "Kadoya-like" way of looking at it.
Kadoya: Hearing what Ogata just said about Kaori's vocals though, it all makes sense now. I feel like, when people have completely forgotten about that connection between the two — in like the year 2501 — that's when Minuano's music will finally begin its true journey in the universe.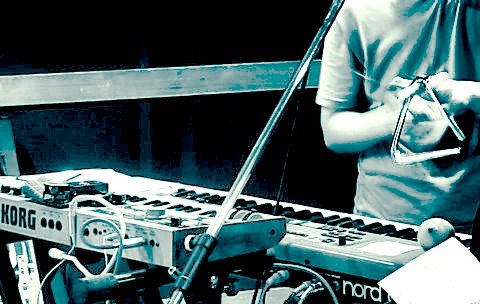 On this day, the three of us had soba noodles together before heading home. As we were eating, I asked the other two a question. "If there was not one person in the whole world besides yourself who listened to your music, would you still be making music regardless?"

They both answered, "yes."

Hearing them say that, I thought to myself how they both are truly detached from others, living in their impossible dream world of music. At the same time, it served to me as proof that these two are, indeed, genuine creators.

19 July 2019
At Someya's home