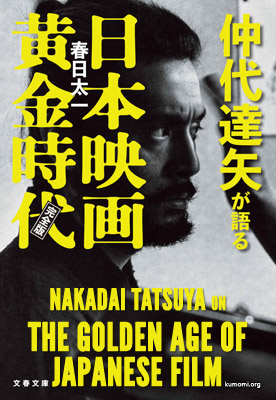 Chapter Two
Working with Kurosawa Akira
"Yojimbo," "Sanjuro," "High and Low"
"The World's Kurosawa." The master, Kurosawa Akira. Discussing Nakadai Tatsuya's filmography would be impossible without mentioning his work with Kurosawa. In the 1960's, he played in roles opposite to Mifune Toshiro in the period dramas Yojimbo and Sanjuro, and then in the role of a detective relentlessly pursuing a kidnapper in the suspense film High and Low. Later in the 80's he also played the leading parts in Kagemusha and Ran.

In this chapter, we begin by discussing the three works from the 60's.