Here is a recently published interview with Iwasaki Hiromi. A celebrated singer with a career spanning over 45 years, among her many accomplishments there is one that is especially relevant to this post: of all the artists that legendary songwriter Tsutsumi Kyohei ever wrote for, she went on to receive the largest amount of his compositions. Especially through the mid-70's to the early 80's, these two made some amazing music together.
If you want to know more about Tsutsumi Kyohei, please see this profile and interview that I translated a short while ago. But now, here's Iwasaki Hiromi.
(Note: this translation omits the final four questions of the interview as they were more about Iwasaki's plans for the upcoming months and not about Tsutsumi.)
Interview & text: Hamaguchi Hideki (Japanese text: one, two, three)
English translation: Henkka
Iwasaki Hiromi on the web: website, Instagram, Facebook, YouTube
Note: You can buy Tsutsumi Kyohei Singles & Favorites from CDJapan.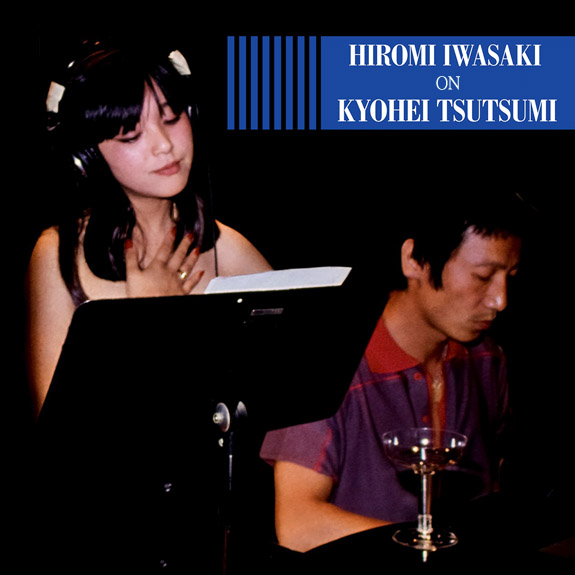 Hit After Hit as the Embodiment of "Kyohei Disco"
Iwasaki Hiromi in the 1970's
Iwasaki Hiromi made her entrance to the world of entertainment through audition program "Star Tanjou!" (Nippon TV) on 25 April 1975. Her debut single, "Duet," was written by Aku Yu and composed by Tsutsumi Kyohei. Going on to release numerous hits as she became one of the representative pop singers of Japan, Iwasaki celebrated her 45th anniversary in the industry last year.

However, in October of that same year, she received the news that Tsutsumi, her former mentor, had passed away. A year later on 20 October, Iwasaki is releasing a two-disc anthology of songs written for her by Tsutsumi. In this interview we asked her about her relationship with this extraordinary hit maker, and about her thoughts in regards to the works they produced together.

In the first part of this long, three-part interview, we will be giving you stories from the 1970's when Iwasaki Hiromi first met Tsutsumi Kyohei.