Shin Rizumu is another great new artist who I hope will find lots of success in his musical career. Here's an interview regarding his debut album NEW RHYTHM that came out in May. I hope this translation can be of some small help in finding him some English-speaking fans, too.
Original interview & text: Hotaru Kato (original interview)
Photography: Junko Yoda
English translation: Henkka
Shin Rizumu on the web: website, Twitter, SoundCloud, iTunes

Note: You can buy NEW RHYTHM physically from CDJapan or digitally from iTunes.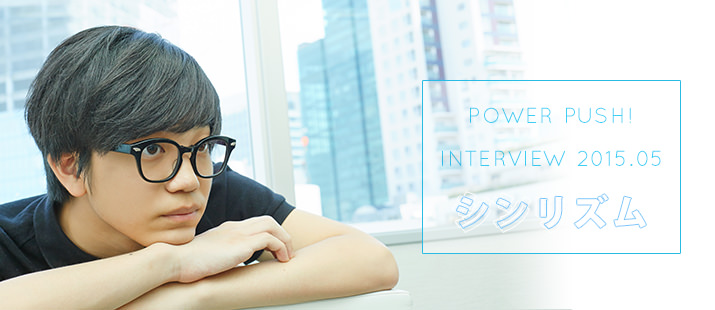 A third-year high school student born in 1997 and living in Kobe. A singer-songwriter and multi-instrumentalist who not only writes, composes and arranges his songs, but also does all the vocals, guitars, bass, keyboards, drums, synths, trombone, and programming by himself. In his first year of high school, he began uploading music on SoundCloud that he'd written since he was in junior high school. These tracks started spreading on the internet, and sharp-eared listeners and musicians alike were quick to note that another musical genius had appeared. In January 2015, he released his first independent analog recording.
New wave, indie rock, roots rock, soul, funk, R&B, pop, and more — his music and sound which have the essence of all these genres know no boundaries. It's music that has a freedom and sensibility that could've only been achieved by someone in his teens, and yet, the level of polish and perfection is something you'd never expect to hear from someone his age. This new-generation pop maestro is quickly starting to gain more and more prominence.
Text: Hotaru Kato & photography: Junko Yoda