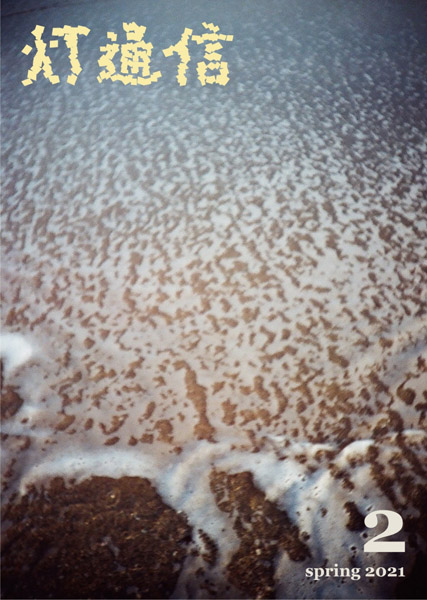 The second English-language issue of Lamp's digital magazine, Akari Tsushin, has now been released!
Just as was the case with the first issue, this second issue was created entirely by the members of Lamp with the English translation by yours truly. The design for Issue #2 (again, like for Issue #1) was all done by Sakakibara Kaori. Not only is it interesting, but it even looks pretty!
Contents
■ Lamp in Conversation: "4 AM Chat"
■ Endless Rain Into a Paper Cup: "School Trip & Ben Folds Five" (Someya Taiyo)
■ Unaddressed Letter: "Picnic" (Sakakibara Kaori)
■ Monologue: "Person by the Name of Someya Taiyo" (Nagai Yusuke)
■ Casual Best 5: "90's Japanese Music"
■ Yume Utsutsu: "Eve of the Band's Formation"
■ Photo Studio Reminiscences
■ Editorial Postscript
Below is an exclusive sneak peek from this issue.