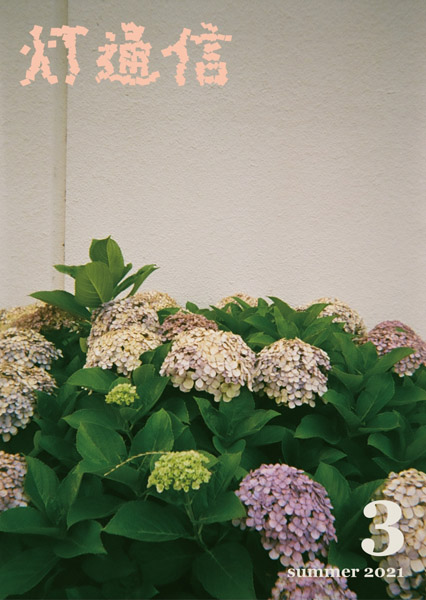 I'm happy to announce that the third issue of Akari Tsushin has been released in English!
As with Issue #1 and Issue #2, the designs for this digital magazine are created by Sakakibara Kaori.
Contents
■ Lamp Interview – Interviewer: Kadoya Hirohide (Uwanosora)
■ Endless Rain Into a Paper Cup: "Streaming Services & Lamp" (Someya Taiyo)
■ Unaddressed Letter: "Password" (Sakakibara Kaori)
■ Monologue: "House by the Sea" (Nagai Yusuke)
■ Casual Best 5: "TV Drama"
■ Yume Utsutsu: "Past Obsessions"
■ Photo Studio Reminiscences
■ Editorial Postscript
See below for an exclusive sneak peek.