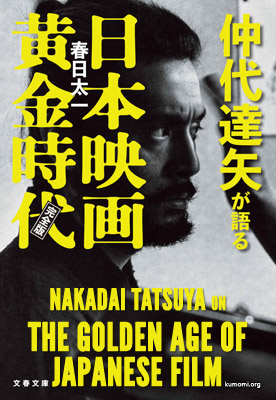 The Birth of Actor Nakadai Tatsuya
Nakadai Tatsuya has taken on a great number of completely different roles in his career as an actor. Many of those roles have had something about them that is entirely out of the norm; something that feels eccentric. Explaining his preference for choosing roles like that, there was one word which Nakadai uttered several times over the course of our interviews: "complex."

Before getting into the main subject at hand I wanted to ask about the background behind that complexity, delving deep into the origins of the actor, Nakadai Tatsuya.