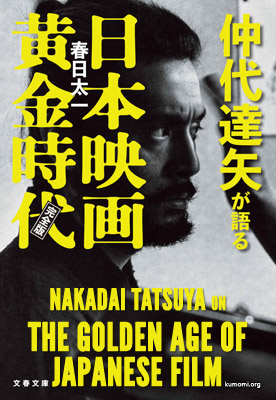 Naruse Mikio, Kinoshita Keisuke,
and the Actresses
No matter whether it's contemporary or historical drama, people often tend to associate Nakadai Tatsuya with roles that are somehow eccentric or extreme in personality. One director who always utilized Nakadai in portraying very ordinary people, however, was Naruse Mikio. Best known for his art films such as Floating Clouds and Repast, he is one of Toho's representative directors.

Focusing especially on his works with Naruse, in this chapter we asked Nakadai to tell us his stories of some of the actresses he has co-starred with.