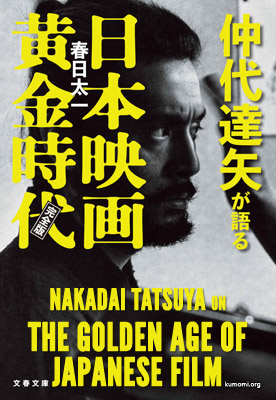 Kurosawa Akira and Katsu Shintaro
"Kagemusha" & "Ran"
Released in 1980, director Kurosawa Akira's film Kagemusha won the Palme d'Or at the Cannes Film Festival. Previously considered to have been suffering from a slump, the film marked a definite return for the "Master." By the same token, however, the movie also became known for the surrounding scandal of Katsu Shintaro stepping down from the leading role he was originally supposed to be playing. Nakadai — having close relationships with both Kurosawa and Katsu — found himself in a difficult position having to suddenly "stand in" for Katsu.

In this chapter, Nakadai talks about his friendship with Katsu, and his relationship with Kurosawa since Kagemusha.