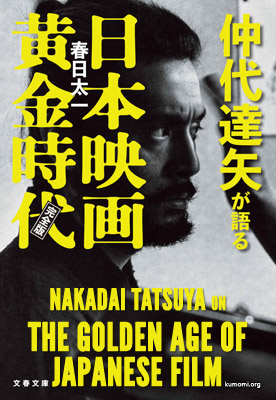 Kihachi the Buddha
"The Sword of Doom," "The Age of Assassins," "Battle of Okinawa"
Okamoto Kihachi was one of the representative Toho directors of the Golden Age of Japanese Film. But while his films cover a wide range of genres, they are a rarity in that whereas the rest of Japan's cinema had always placed importance on emotion, the majority of his works instead draw influence from American westerns, following a lighthearted tempo.

Many of his films starred Nakadai in a leading role, and the two shared a special friendship.