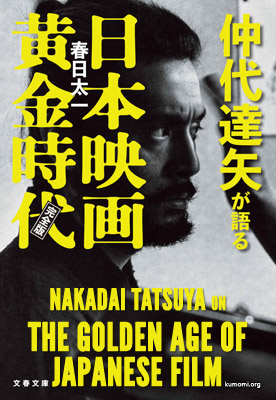 Gosha Hideo and the Passion of Great Actors
"Goyokin," "Hitokiri," "Hunter in the Dark," "Onimasa"
While today there are numerous film directors who got their start in TV, when television had first just emerged (TV broadcasts began in 1953), people thought little of it in the 50's and 60's—the Golden Age of Japanese Film. Film directors like that used to be rare, but the man who first paved the way through those uncharted roads was Fuji TV's Gosha Hideo. He would later go on to use Nakadai in many of his films in leading roles. For Nakadai and Gosha both, they each hold an essential position in their respective filmographies.

In this chapter, we asked Nakadai about his memories with Gosha Hideo.