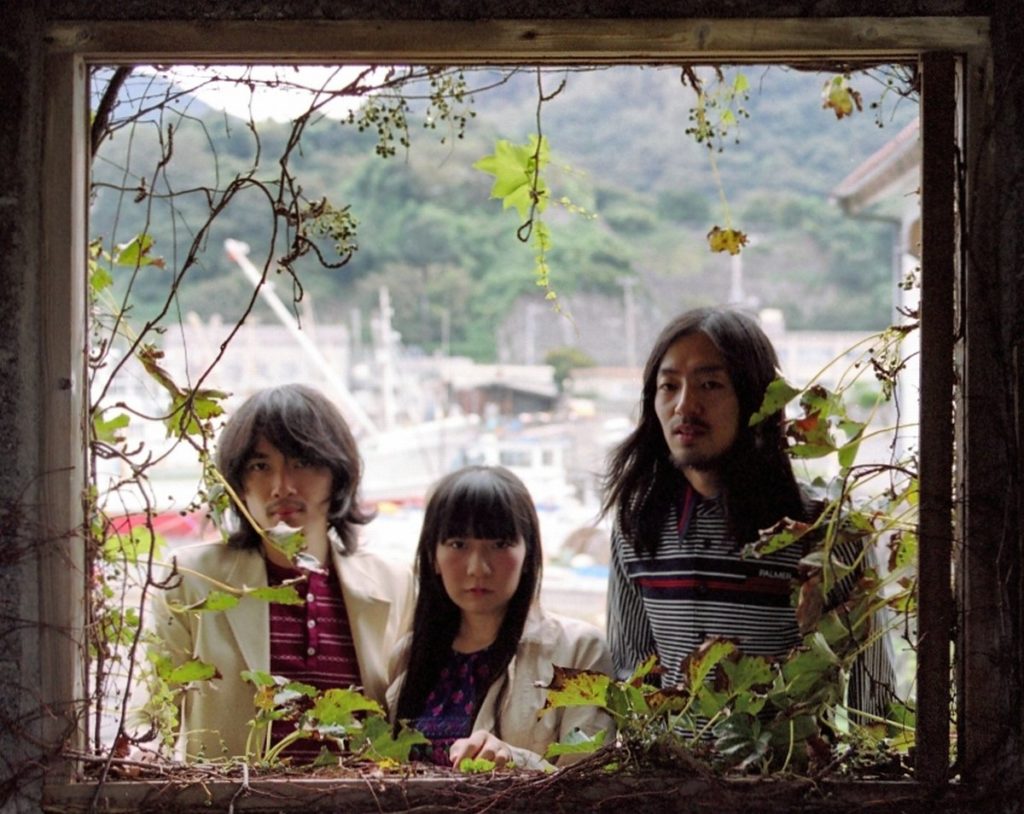 You might think that the profanity in the above post title is completely unnecessary. If you do, you're clearly not yet aware of how fucking much I actually love Lamp.
You know how every once in a while you find a band that just immediately grabs you by the balls? (If you're a girl or a castrato singer, consider that a figure of speech.) Someone recommends you a song on YouTube and you go "huh, well that actually sounds really damn good." You download the album with the track on it and you find that the rest of the songs on it sound just as good. Then you proceed to listen to their entire discography and pretty soon you've discovered that every single thing they've put out is pure perfection. You know that feeling?
You invite a friend over to your place and you tell them that there's this band that you're hooked on lately. You throw all of their songs in your music player and — brimming with confidence — you tell your friend to click on any damned song off the playlist and you guarantee it'll be awesome. They click on something, you recognize which song it is from the first couple of seconds and you go "YESSS!!! I FUCKING LOVE THIS SONG!" You suddenly want to shower your friend in alcohol just because of their random song choice. You know what I'm talking about?
That's what's currently happening with me and Lamp.
Just like my imaginary drunken friend, I could've picked any song to introduce them to you with, but here's one of the few with a music video to go along with it.
So what are Lamp all about?
Well, as you can probably gather from the above video, they're a three-piece Japanese band that's music-wise firmly stuck in the 70's. Their members are Nagai Yuusuke (vocals, bass, guitar, keyboards), Someya Taiyou (guitar) and Sakakibara Kaori (vocals, flute, accordion). If it weren't for the modern-sounding production (not in a bad way), the non-existent vinyl crackle and the occasional music video that's actually available in 720p, you could perhaps fool someone into thinking they really were just another 70's band. And if the members of Lamp heard me saying this, I think they'd take it as nothing but a compliment.
But the thing is… their songs just sound so ridiculously good to my ears.
Obviously, there's plenty of nods to The Beatles, old progressive rock, and various other music from the 60's and 70's. The band has their own blog in which they occasionally post stuff from 60's/70's non-Japanese artists that they may or may not be influenced by. I can honestly claim to knowing only a mere handful of the bands that they link to. Still, whatever their influences might be, their melodies are just impeccable. It's almost absurd.
They're quite varied as far as instrumentation goes. Lots of male/female vocal interplay, perhaps more acoustic than electric guitar, lots of analog synths, flute… a lot of the time it's definitely on the mellow side of things, but that's not to say they don't have their higher tempo songs as well, and every once in a while they'll whip out an electric guitar riff that just makes you think "…where the hell did that come from?!" Many of their songs not only feature mellotron, but are almost drenched in it (flute as well as strings sounds). The above song is a great example — I think there was like one riff on there without any mellotron on it.
I was reading their blog and, when commenting on the above song from their latest album Yume, Nagai said that he had doubts about whether he would ever be able to write a song better than this. I'm not making this up. Though it originally took some listens before it clicked with me (like all the best music usually does), I can now hear why he might've thought so — quite frankly I find it not only fucking incredible but also beautiful, and when the song finally makes its way around into the chorus for the last time, it feels so god damn satisfying.
Still, strangely I feel quite confident that Nagai will prove himself wrong over time.
Sort of like the late Beatles, Lamp, too, are mostly a studio band. They only rarely play live because, according to them, they suck at playing their instruments (which obviously doesn't come across in their recorded material). And that's fine, because it could well be that music of this kind is best enjoyed in solitude with only a good pair of headphones and perhaps a drink of your choice to keep you company. Certainly that's what Lamp themselves recommend.
What's great about Lamp is how shameless they are about their fondness for nostalgia and if there's one word that I think would best describe them, it's "dreamy." Most obviously there's the fact that everything about their wonderful, nostalgia-tinged music is filtered through an appreciation for the times of past, all the way down to their song and album titles: 回想 ("Reminisce"), ため息の行方 ("The Sigh's Whereabouts"), 残像のスケッチ ("Afterimage Sketch"), 二人のいた風景 ("The Scenery We Shared"), 夢をみたくて ("Wanting to Dream"), ゆめうつつ ("Half Asleep and Half Awake"), 二十歳の恋 ("The Love of a Twenty-Year-Old"), 残光 ("Afterglow")… I could go on.
But it's not just the titles themselves. Listening to Lamp's music, it so often does a perfect job of evoking that feeling of youthful nostalgia you start experiencing as an adult. It's the weirdest thing though. I'm a bearded, baldheaded, angry looking Finnish guy; it shouldn't make me feel this way. If anything, I should be finding it thoroughly offensive to my manliness.
And yet…
I'm not sure if nostalgia is even the right word for the feeling I'm trying to describe. It's the kind of longing for something that never even happened. Or maybe not even so much a longing per se… more like a melancholy wistfulness for an imagined memory. If that makes any sense. I mean hell, I'm only in my twenties now; I still remember my youth (some would say I'm still in the midst of it) — it wasn't all that rich in life-altering memories that I'll be looking back to in my fifties, thinking that that was the highlight of my entire life. Well, I would at least certainly hope not.
But my inconsequential feelings of sentimentality aside; perhaps Lamp evoking these feelings in me speaks much less about me than it does about Lamp knowing exactly what they're doing.
Lamp has released a total of eight albums (a couple of them mini-albums). If you like the songs I've linked here, you would probably be doing yourself a favor by checking them out. I don't think any of their releases are likely to disappoint you, but perhaps a good starting place would be one of the latest three: Yume (2014), Tokyo Utopia Tsuushin (2011) or Hachigatsu no Shijou (2010).
I think that describes my love of Lamp in a nutshell. I will publish this post now, but I already know that by this time next week I'll be kicking myself in the head for forgetting to mention something absolutely crucial about them that would've gotten hundreds more to check them out.
Oh well. I'm sure the music will speak for itself.
PS: For anyone curious to know more about Lamp, I should take this opportunity to point you to my translations of Lamp interviews and articles. For people who wish to have discussions about Lamp and their music, head over to r/lampband or the Lamp Discord server.