Back in February 2011, Taiyo Someya wrote a four-part column for HMV ONLINE to commemorate the release of Tokyo Utopia Tsuushin. In it, he details the early history of Lamp and their journey towards the release of what was at the time their latest album.
Original text: Taiyo Someya (parts one, two, three & four)
English translation: Henkka
Lamp online: website, label, blog, Facebook, Twitter, Spotify, YouTube, SoundCloud, Instagram
You can buy Lamp's music directly from the band, both physically and digitally, on Bandcamp.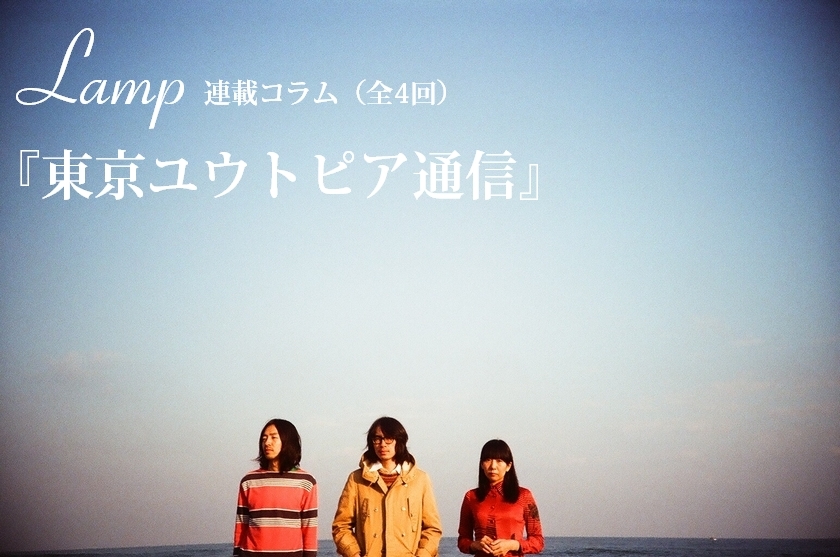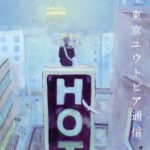 With Lamp's previous album, Lamp Gensou, they quite literally to its name gave us an album full of fleeting, illusional beauty; a sound world drawing a line between music you'd normally expect to hear in this day and age; an innovative masterpiece in modern pop music. Hachigatsu no Shijou, a limited edition EP released in mid-2010, had summer as its theme, and on it they once again portrayed the fleetingness of the seasons in its lyrics, along with sound imagery that made for a perfect companion to the words. It showed us the world of Lamp richer than ever before, opening new possibilities for them as a band.
Now, Lamp are releasing their long-awaited new album, Tokyo Utopia Tsuushin, recorded alongside the Hachigatsu no Shijou EP with about a year and half of work behind it. It's something that needs to be called the "rebirth" of Lamp; a condensation of tighter rhythm arrangements and even more of the characteristics that make up the "Lamp sound." It features their usual brand of beautiful lyrics that capture places in time: the cold and the warmth of winter; nostalgic sensations we've all once experienced; a man and a woman in an imaginary place, in an imaginary town. Those lyrics are placed on top of a new sound, making for an 8-song masterpiece of the highest order. The sounds on it show an exceedingly distinctive brilliance among the current music scene; a kind of originality that — even looking back — is something only Lamp could've produced. It's something on a whole new level altogether. —HMV
No matter how you slice it,
they're a band just brimming with the
freshness of someone who does their own thing.
And that's regardless of the maturity that's
instantly audible in their musicianship.
There aren't many people like that out there.
That's what makes them so great.
Tomita Lab (Keiichi Tomita)