「Encounters, encounters」
1/26 (Mon) Okayama → Kobe
On our way to Kobe, we got off the highway and visited Himeji Castle!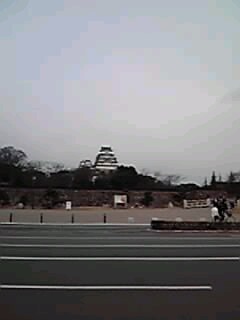 Looks quite tiny, doesn't it?
But it's really pretty.
Everyone (just me) was saying that as we got closer.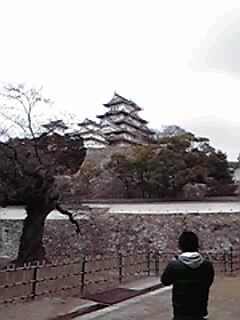 I passed by the "I no Kado" and "So no Kado".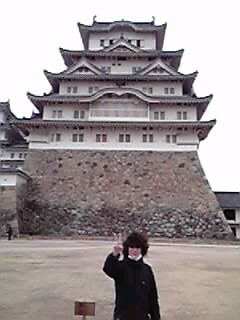 Doooooon!! It's huge!!
We ascended all the way to the castle tower.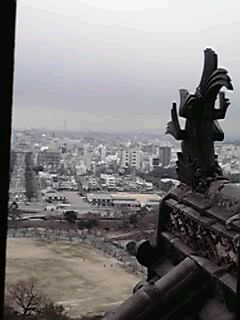 Castle town. There's a bus, too.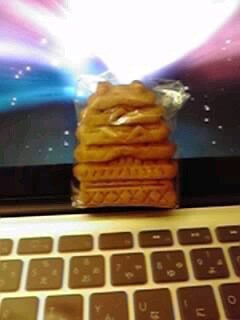 I brought back with me this tiny castle.