Posts by staff
The recording continues!!
Here's something to give you an idea of what it looks like: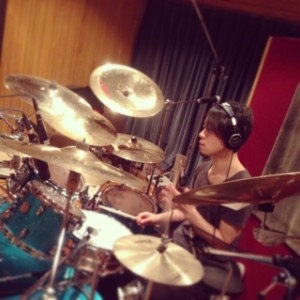 Those of you who read Taki's column in Guitar Magazine will probably already know this… But Taki-kun is currently hooked on shochu. Thus, in the recording studio he likes to put a black tea bag in a 9mm Iichiko and make "9mm black tea Iichiko".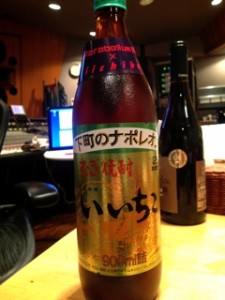 He doesn't drink during recording, so he'll always start sampling it at the end of the day's work. Keeping the sweetness in balance with honey and granulated sugar, the next batch is currently in production!! It's great how he's able to make it so easily with ingredients that are readily available at the studio.
Also, things like these are piling up at the studio with each passing day. (laughs)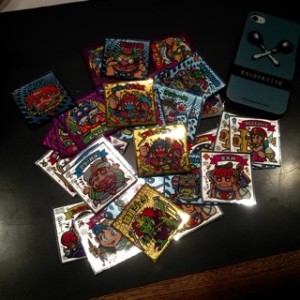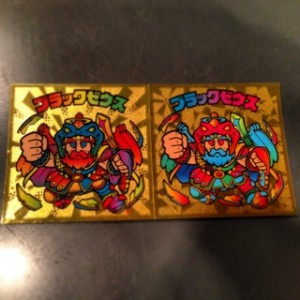 The recordings are proceeding favorably!
Please look forward to it!!
「Recording days」
HERE came to hang out with us in studio today! ☆ They brought us a sample of their first album "Shinu Kurai Daisuki Aishiteru Baka Mitai" that's released on 3/6.
And they brought us snacks, too!! These apparently enjoyed great popularity during HERE's own recording, too… Sylveine and Elise!! Also… Bikkuriman! ヽ( ̄▽ ̄)ノ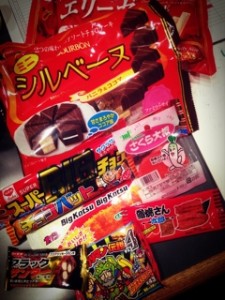 Photo: studio catering
Thank you.
There's no doubt that today is going to be another good day of recordings!!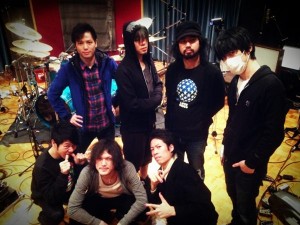 Photo: 9mm Parabellum Bullet × HERE
【HERE】
http://www.here-web.com/
Secret exchange with the telephones!
As it just so happened, the telephones were using the same studio starting from the same day as us! That's reassuring!!!
Seeing as both bands are close friends with each other, they couldn't leave their meeting simply at just providing each other with moral support. (laughs) They did something together!
First…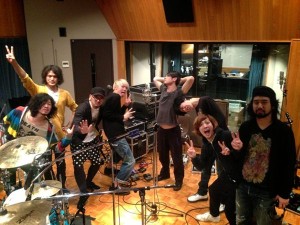 At 9mm Parabellum Bullet's room. ☆
Then…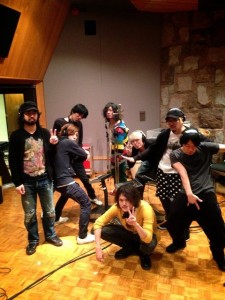 At the telephones' room. ☆
As to just what it is they did together, it's still a secret. ( ´ ▽ ` )ノ
Look forward to each band's releases!!
■ the telephones
http://thetelephones.net/
Today is the third day of recording!!
There was heavy snow in Tokyo on the 14th.
9mm started recording on that day.
As expected of the 9th anniversary year… we're off to a good start. (laughs)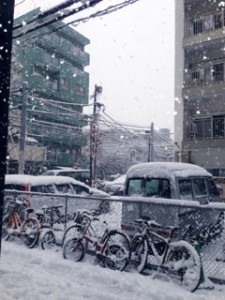 photo: 1/14
We're making good progress with each passing day.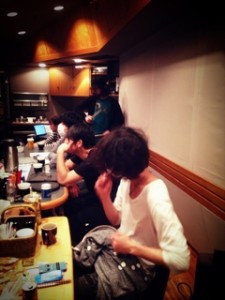 photo: 1/15
As they were checking the recordings, they were doing their usual air drumming thing which you've seen in the DVD off-shots! They're still going at it as much as ever.
They've started today's recordings as well!
Takuro playing the acoustic using a fingerpick:
※ He won't be using it in the actual recording. (laughs)
Be excited for it, everyone. ☆
The countdown of mystery has ended!
Did everyone have a look at 9mm's website already?
The mysterious countdown has finally ended.
If you haven't seen it yet, go check it out!
http://9mm.jp/
It's the announcement for the band's first show of their 9th anniversary year!
It'll be an event for us to express our gratitude to all of you.
The venue is an ex-grand cabaret style venue in Shinjuku with a retro, Showa taste.
Moreover!
The entire show will be broadcasted live on Ustream!!
We'll announce the details on this on a later date.
Look forward to this event that's going to be different in mood compared to their usual shows!
====================================
9mm Parabellum Bullet presents
"39 -Thank You- LIVE"
● Date
3/9 (Sat)
● Venue
Shinjuku Fuurin Kaikan
● Doors/Showtime
17:00/18:00
● Tickets
3,900 yen (incl. tax, drink not included)
For more details on the venue and the pre-sale ticket raffle, please see the official website.
http://9mm.jp/
====================================
Happy New Year!
9mm Parabellum Bullet is celebrating its 9th anniversary in 2013!!
The homepage has a new design and the countdown of mystery is once again active!
In 2013, we're making the 9th of every single month 9mm Day. (laughs)
2013/1/1 @ Shibuya QUATTRO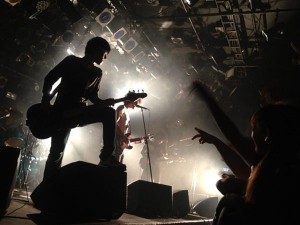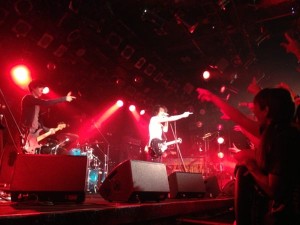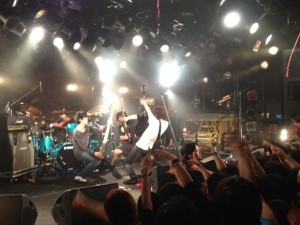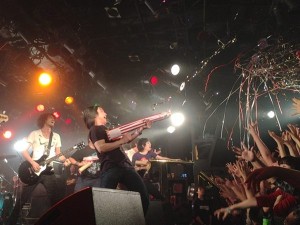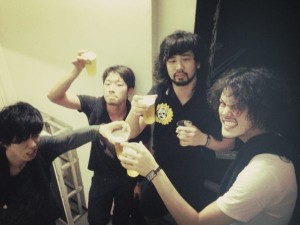 We're hoping for your support this year as well!!
「The countdown of mystery commences!」
A mysterious countdown has suddenly appeared on 9mm's official site! Only 9 days left of the year… the countdown is one of 9 days as well… just what is going to happen? ☆ Look forward to it!!
※ Please note that the countdown at the top-right is not visible on the iPhone.
Also, the 2013 9mm lucky boxes are on sale!! These 2013 lucky boxes are our way of celebrating the band's 9th anniversary and they include an original poster calendar. There are 5,000 yen and 10,000 versions of these lucky boxes, but the 10,000 yen version has the poster calendar actually signed by members of the band!! The poster calendar is already rare in itself… but a signed version even more so!
Do consider getting yours, everyone.
You won't regret getting one of these lucky boxes. ☆
We're hoping for your support!!
「Zankyo Matsuri @ Taiwan THE WALL」
The party to celebrate Zankyo's 8th birthday went from Iwaki, Sendai, Shibuya and finally ended with the finale in Taiwan!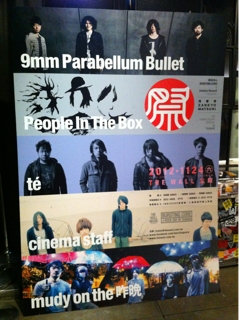 On the bill were these five bands!!
Posing in front of the panel.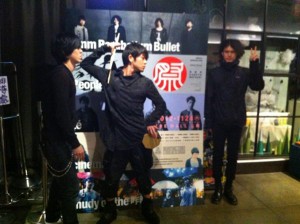 THE WALL's staff prepared lots of these fox masks to celebrate.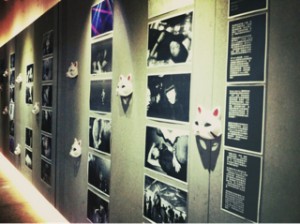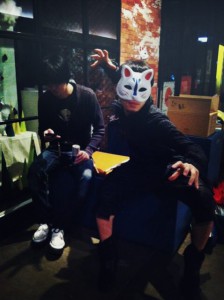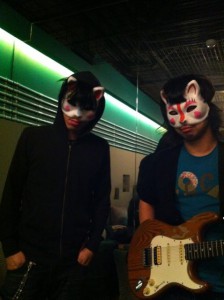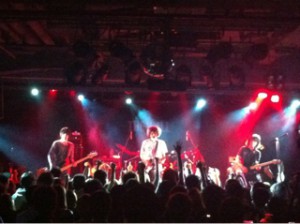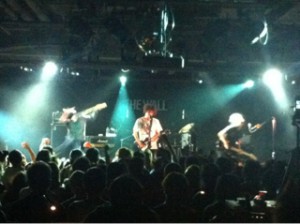 The show ended safely.
We'll be back, Taiwan!!!
Please wait until then!
「School campus festival tour, school two」
■ 10/28 @ Konan Women's University
「Umi ga Mieru Oka Matsuri ~Pop to Maam no Koi Monogatari~」
The second show was at a women's college!! We thought the venue would be just this mass of girls… (laughs) but there was a large number of men in the audience, too, working as staff. The tickets were all designated but it ended up as such a hot show! Kanpai!!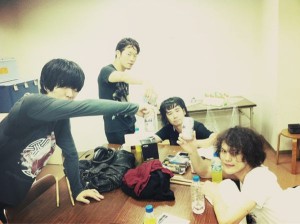 And again with THE BAWDIES.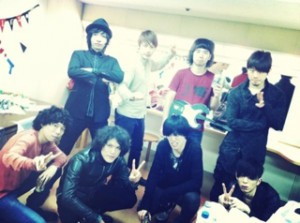 And of course the way back in the car felt like another field trip all the way home.
Photo by Rui Hashimoto.
The next one's on 11/1 @ Chuo University!
The goods can be purchased without a ticket so even those of you who don't have one, do come around.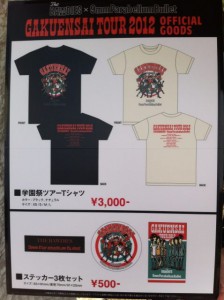 「School campus festival tour, school one」
Featuring THE BAWDIES and 9mm Parabellum Bullet, this two-band school campus festival tour spanning five locations began on October 27th!!
■ 10/27 @ Nagoya University of Commerce & Business
「Sagamine Matsuri ~ Utae! Jigoku no Kazoe Uta!!」
The opening day of the tour!!
The collaboration goods got a good reception.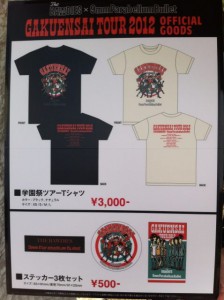 The show was wild, too.
Good job on the first day, everyone! Kanpai!!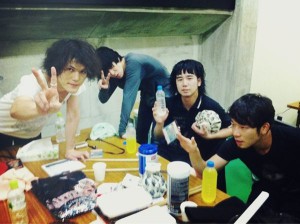 With THE BAWDIES.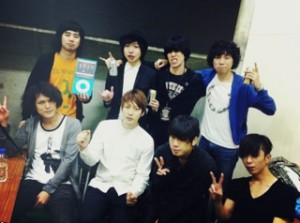 There was a great atmosphere both in the dressing room as well as on stage, and both bands had fun from beginning to end! Everyone set their seats facing each other during the trip to Kobe… it was like a field trip. (laughs) And everyone with a beer in hand of course.
The cameraman for this commemorative picture was Rui Hashimoto!
Both the bands and Rui all looked chummy.